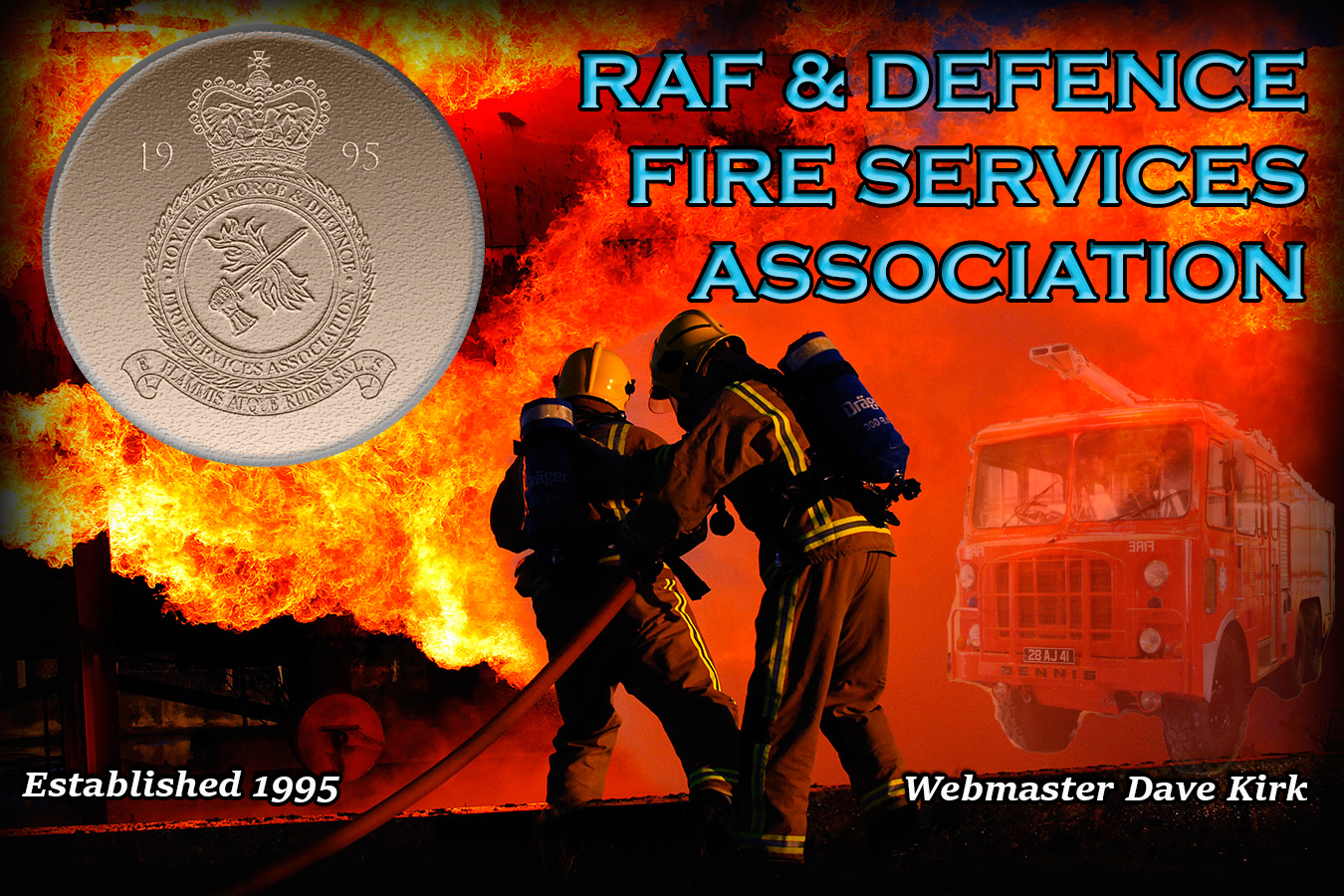 This is the official web site of the Royal Air Force and Defence Fire Services Association. Please explore the many pages to view images, articles and accounts of the life and times of military fire-fighters at home and abroad. Any comments or input for the site are always welcome; if you would like to get in touch please email webmaster@rafanddfsa.co.uk .
Thank you for your visit
Dave Kirk
webmaster
For RAF&DFSA
Membership is open to all MOD Firefighters, both service and civilian, past and present. Benefits of joining the Association include:

Flashpoint is the flagship publication of the Association. Members receive a copy through the door three times a year in the form of a quality glossy magazine.
To see what you might expect to read in your magazine see electronic back copies on the Flashpoint Page.
Flashpoint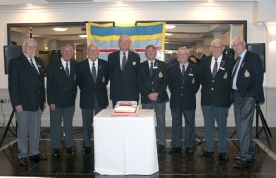 The Association has an AGM and reunion in October every year, and also a less formal get-together in the Spring.
Reunions
Membership
As a member of the RAF & DFSA you will be able to get in touch with old comrades and keep up to date with news of firefighters past and present.
We now have over 1100 members past and present, to see a full list click on the link below.
Interested?
To read more about the RAF&DFSA and details of how to join, take a look at the "About Us" page here
Privacy Statement:
No personal information is collected by this web site. For information on how the Association manages data click here