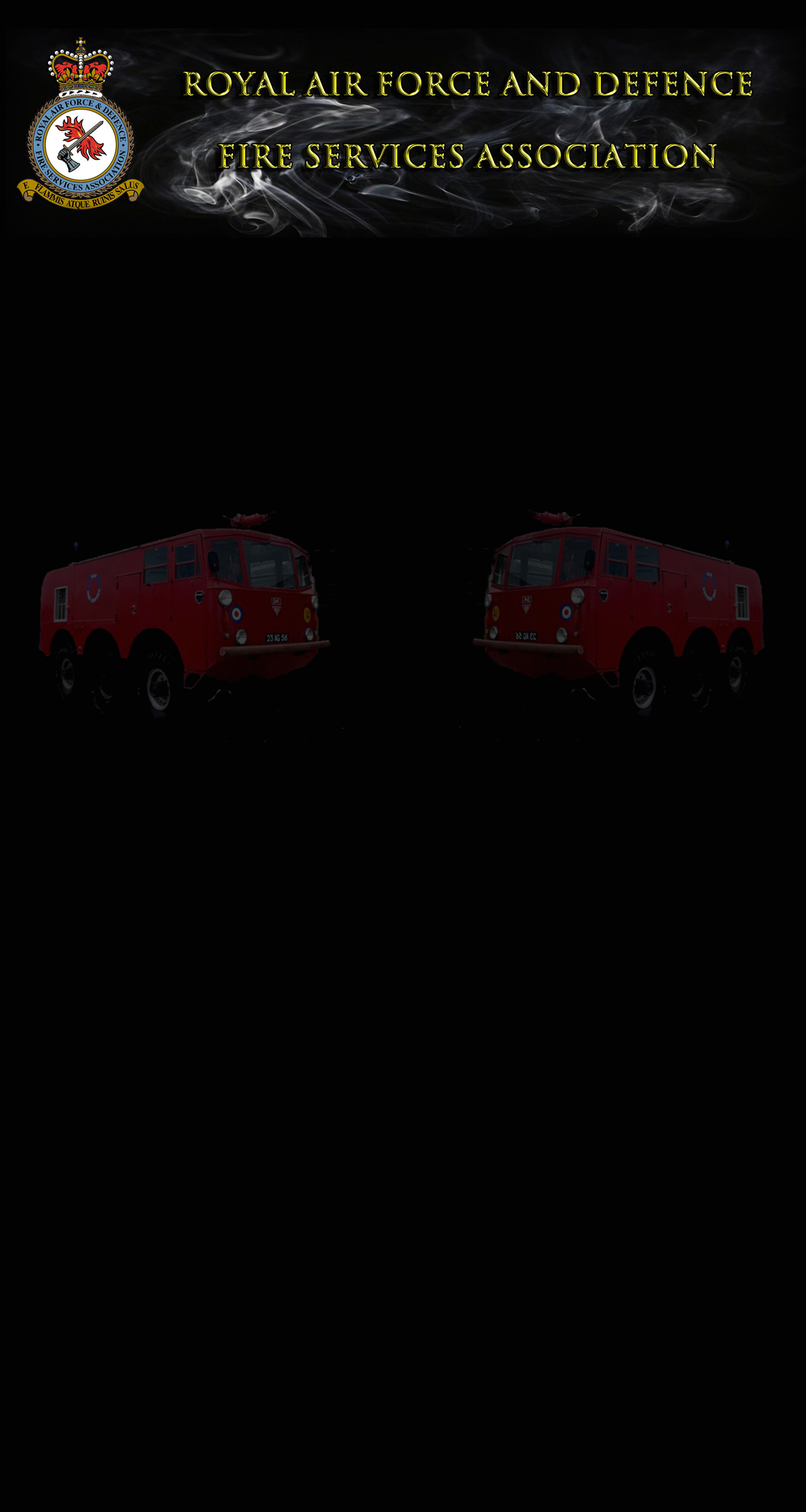 The owner and founder of the Museum is WO Steve Shirley MBE, who during the 1990's was an instructor on the staff of the CTE and the roots of the present museum go back some thirty years when he obtained his first model fire engine. He started collecting fire related items as a hobby and the collection now runs into many thousands of individual items. For instance, on a visit to Holland some years ago, he acquired several helmets from a Dutch Firefighter and things being as they are, it eventually led to the superb display of over 150 helmets from all over the world which form a large part of the Museum display of today. The collection continued to grow and on his posting to the CTE, it became obvious to everyone that a permanent home for the collection was a priority and it was agreed that it should be displayed in the current building as a tribute to the firefighting Services from around the world. It was officially opened as the Ministry of Defence Fire Museum in June 1995 and it was renamed the Manston Fire Museum in November 1998.
The collection consists of many photographs and posters on display alongside models, badges, patches, uniforms, helmets, prints, extinguishers and, of course, really serious fire fighting equipment, both military and civilian ranging from 1868 to the present day.
Later, Steve managed to acquire new premises at RAF Scampton and with the help of fresh volunteers the collection grew at a tremendous rate over following years. In 2014 the collection was consolidated at Scampton and the Manston Site was vacated and by this time the museum had become a major tourist attraction in Lincolnshire gaining high praise through Trip Advisor. The galleries below show just some of the displays and many vehicles he now has While the majority of vehicles are garaged in the old Blue Steel sheds, the main display area is shared with a Station Museum which also has some great memorabilia, including some excellent artefacts from the Dambusters. To add to the historic atmosphere, all of this is in the hangar used by 617 Squadron prior to the famous raids with Nigger's grave outside the main entrance.
Despite having gone to a lot of effort and expense developing the Hanger Annex, the museum was dealt a cruel blow in the latter half of 2015 when the Station Commander announced that it would be needed for the forthcoming air-show meaning that everything had to be put into storage until such time as a new home could be found. A new home was found in 2017 and the Museum moved to North Warren Road, Gainsborough, Lincolnshire, DN21 2TU, with a view to opening up to the public in 2018. However, despite all the hard work put in to get it up and running again, the owners of the new premises soon had other ideas, and before long a new home was being sought once again.
In late 2018 the Museum of RAF Fire Fighting moved to a new storage facility in Scunthorpe supplied by North Lincolnshire Council with a one year lease which enables to us store the collection until a new "Home" can be found.
Although we cannot open to the public as a museum, the council has allowed us some five public open days throughout the coming year in order to allow us to raise money and demonstrate our commitment to obtaining another premises to open as a museum. On display will be the vehicle collection as the other artefacts are still boxed. When the dates are set they will be made known through the Museum and Association websites and through the various Facebook pages. However, private visits can be accommodated by ringing the Museum 01522 730198 or email: enquiry@firemuseum.co.uk.
Click here to download a leaflet about the attractions that were available at Scampton and all being well will be on show at a new venue in the not-too-distant future. As well as this page the museum now has its own dedicated website which can be viewed at http://firemuseum.co.uk/.
VEHICLES
There are literally dozens of fire appliances at Scampton in various states of restoration and repair. The following galleries show just some of those that have been on display for visitors.
GXN219 - 1943 Austin K4 Turntable Ladder
One of only 50 produced, and painted grey to confuse enemy aircraft, this vehicle was built by Merryweather for use by the National Fire Service during World War II. It is powered by a 4Ltr petrol engine which does approximately 8 mpg and has a top speed of 30mph. The ladder extends to 60 feet and would originally have had to be put up by hand. They were later converted to work off the vehicle gearbox. The pump on the front is driven by the engine and was made by Barton (USA). It is fully equipped as it would have been at the time for a crew of 4 including the driver. This particular vehicle spent most of its service in London but finished in Wales. It was fully restored in 1986 and joined the Manston Museum in 2002. It has been to many shows and schools and also had a part in the film Mrs Henderson which was about the Windmill Theatre during the war.
RSJ758 - 1941 FORDSON WAR OFFICE TYPE ONE Or FORDSON (WOT1)
This tender on display was one of the first fire tenders to be used during the advance after the D-Day landings on the forward air bases set up by the RAF and American Air Forces throughout France, Belgium, Holland and Germany. This WOT1 found its way to Berlin where it was stationed for operational purposes during the Berlin airlift in 1946. It returned to England in 1953 and was sold for scrap. It was then found on a farm in a very poor condition in the late 70's by Mr Tony Corbin who spent over 20years restoring it to its present condition.
In 2004 Mr Corbin kindly loaned it to the Twinwood Museum at Clapham Beds. This is where Glen Miller was based and flew from. Then in July 2008 Mr Corbin took it to the War & Peace show and displayed it with the Manston Fire Museum display. It then went on loan to the Manston Fire Museum who in 2009 purchased it, and it will be displayed in the Museum and at various shows throughout the UK.There are only 3 of these vehicles left. One is in the Spitfire Museum at Manston, there is another at East Kirby and this one is the only one in camouflage out of a total of 6 which went abroad. This vehicle is fully operational and kitted as per wartime.
The WOT1 was used as a major foam tender by the RAF and American Air Force Fire Services during WWII on all of their operational airfields on both fighter and bomber stations from 1941 to 1952. The vehicle was manned by a crew of five, 1 MT Driver and 4 Firemen; the MT Driver would act as pump operator. One Fireman would be dressed in an asbestos suit ,for rescue duties, the others who operated the foam hose lines would be dressed in overalls, leather jackets and rubber boots, and a steel helmet with a skirt to cover the head and neck area. They were also equipped with an axe & belt and a quickrelease knife for cutting aircrew harnesses.
Leading Particulars:
30 HP Ford Engine,
400 Gallon Water Tank and a 65 Gallon Foam Tank,
Power Take Off Pump Drive
4 X 2½ inch Side Line Hoses
Pump Air Foam Induction System
This is a unique prototype of a Green Goddess. The refurbishment program was never authorised for the rest of the fleet so this remains the only example.
This was the very first TACR 1 built. It was rescued from a race course near Dover.
Probably the most iconic truck ever, this early example is being lovingly restored by Steve Harrison and Dave Jenner. By a quirky coincidence, Steve actually drove this machine whilst Stationed at Wyton and has provided us with the following information:
MK6 23 AG 56, was built in 1956 and was the first production Mk6 to come into service, having the chassis No FCT01. It didn't come into 'active duty' until 1958. It saw service in Coastal, Transport, Training, Fighter and Maintenance Commands though records only mention Catterick, Aldergrove and Wyton as Units where it was stationed. There was a request in 1971 for it to be kept at Catterick Museum, but the records show it was at RAF Wyton until 1976, after which it was downgraded to 'Instructional Assembly'.
This vehicle was previously stored at Barkston Heath before it was acquired by the Museum.
This vehicle was the first Mk9 to be delivered to the RAF (Serial No 1) and is currently wearing the livery of Falklands Islands to commemorate the 30th anniversary of the campaign. It recently took pride at a WAR AND PEACE show in Kent, and was at Manston during its Service with the RAF.
This vehicle came into service in July 1983 bearing the registration number 31AG76. It was later converted into a Mk10E and finished it's RAF career at Benson.
EMP85K - Dennis Jaguar D Type
This was Steve's second fire engine and remains the love of his life (after family of course). Formally a Sussex Fire Brigade Appliance it was re-sprayed in the Red Arrows paint shop at Scampton in 1993.
Back to Top