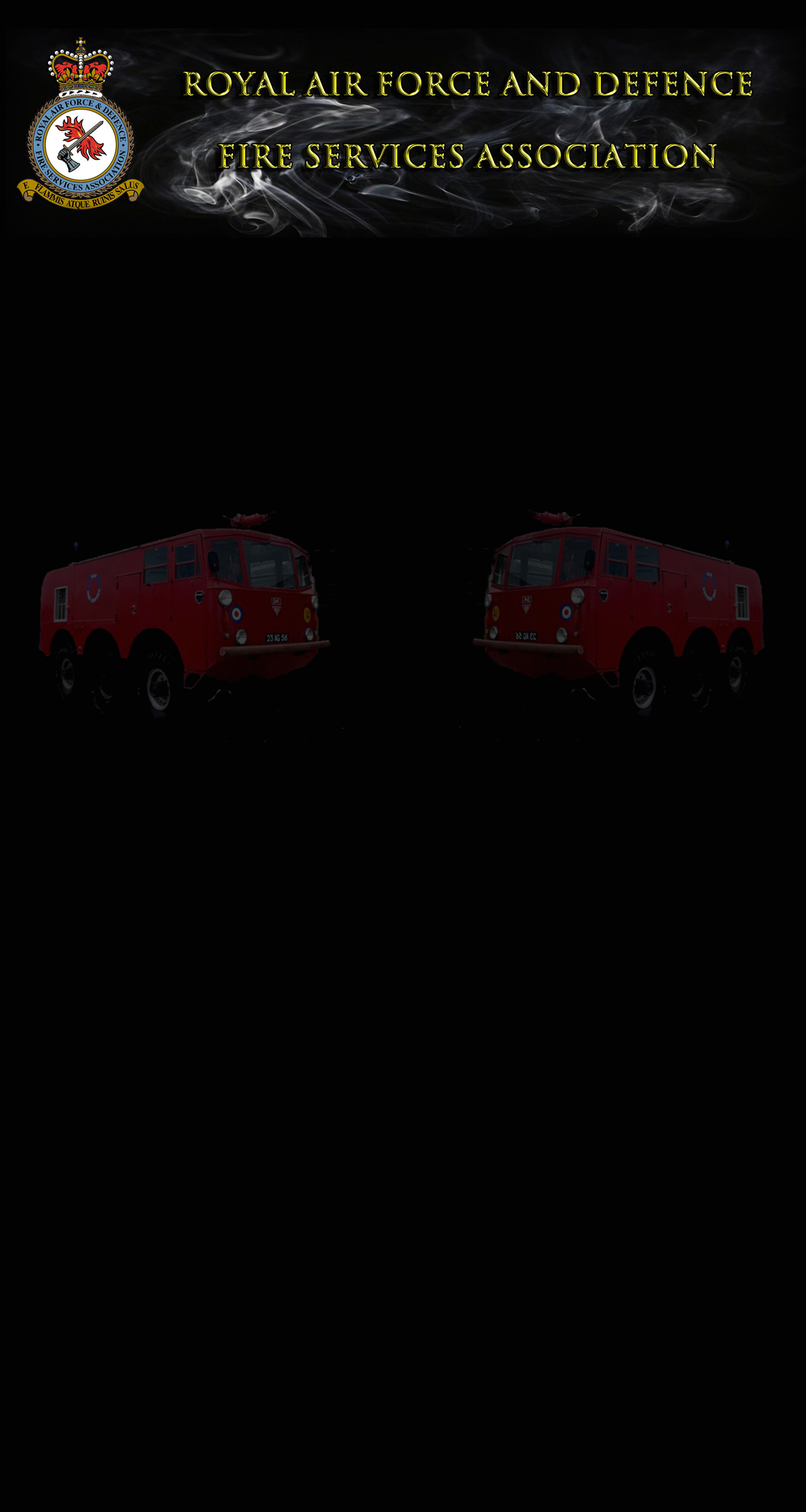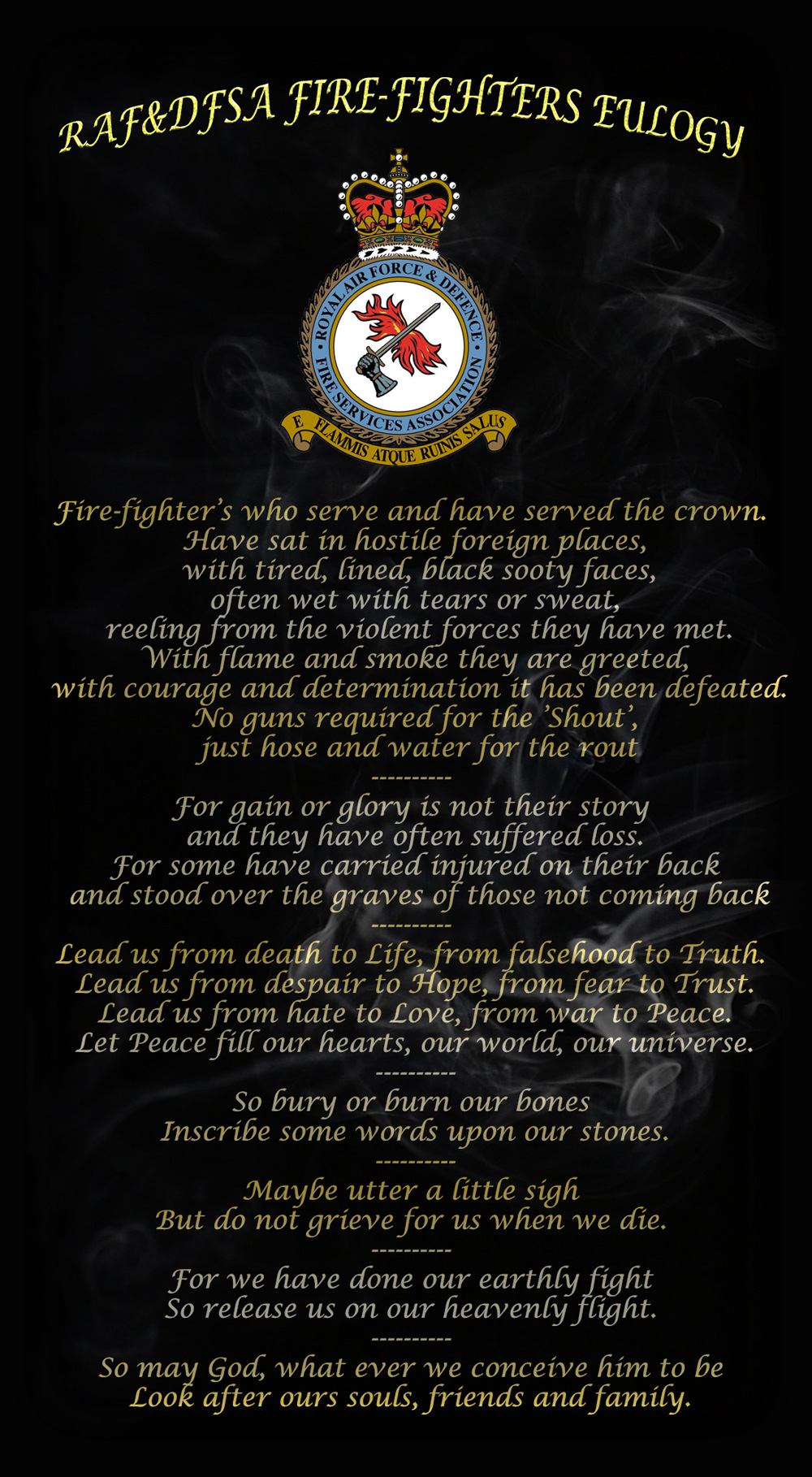 The RAF & Defence Fire Service has a book of remembrance where the names of our fallen comrades are recorded. The poem below was produced by Steve Harrison and is a combination of his own work, some lines from Mick Goupillot and a prayer from Satish Kumar, who was a Jain monk.


Death notices received in 2022 are posted below. To view previous listings please click the links above.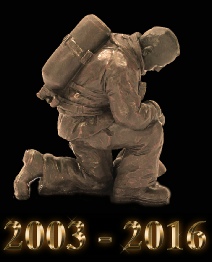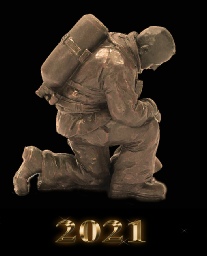 8 April 2022
From: Dave Broome
John Young
It is with great sadness and with the permission of the family that I inform you that John Young (FS Rtd), passed away yesterday afternoon. Rest in Peace John, you will be missed by many, condolences to the family and friends
John's funeral Service will be held on 03-May at 15:00. It will be at the North Devon Crematorium, Old Torrington Road, Barnstaple, EX31 3NW, followed by a get together at The Cedars Inn, Bickington Road, EX31 2HE.
Anyone that wishes to attend will be most welcome.
RIP John
* * * * *
28 January 2022
From: Adrian Williams
David Tomlinson
Yesterday I was given the sad news that after suffering a major stroke in November, David Tomlinson (better known to old friends and colleagues as Tommo), passed away on Wednesday in Boston Hospital with his family by his side.
Funeral arrangements have yet to be finalised but it's likely to be in Grantham with the wake being held in Sleaford, Lincolnshire. If anyone would like to attend, please message me privately and as soon as I have all the details I will let you know.
RIP Tommo …you'll be sadly missed.
* * * * *
13 April 2022
From: Brian Jones
Dave Blackburn
Learned via Facebook that ex-RAF Firefighter Dave Blackburn passed away on the 6th of this month. Dave served at RAF Coltishall in the late 70s, more information to follow when known
RIP Dave
* * * * *
27 April 2022
From: Trevor Hayes
Mem No 1038 Gordon Hinds
I regret to have to pass on the sad news that Gordon Hinds passed away recently, no other details are known at this time.
RIP Gordon
* * * * *
* * * * *
28 April 2022
From: Trevor Hayes
Mem No 51 Leslie Hertz
I regret to have to pass on the sad news that Leslie Hertz passed away on the 5th of April. Leslie was one of our founder members. He joined the Association on the 28th Aug 1995, the day it all began.His contribution to the Association over the 25+yrs was immense and he will be sadly missed by those members who knew, worked and served with him.
RIP Leslie
* * * * *
28 April 2022
From: Trevor Hayes
Mem No 670 Brian Walter (Steve) Davey


I've just received a call from Frankie, the daughter of Steve Davey, member no 670, to say that Steve passed away on 21st April after suffering a stroke followed by Pneumonia.
Steve joined the RAF in 1953 and trained at Sutton-on-Hull after which he was stationed at:
Boscomb Down
Kai Tak
Khormaksar
RAF Wellesbourne
Singapore (RAF Regt)
RAF Labuan
Oakington
Brize Norton
Fairford
West Raynham
Gutersloh
Machrihanish
West Drayton
Catterick
Gibraltar (twice)
Falkland Islands
Kinloss
Steve's funeral will take place on Friday 13th May at 11.00am at Chanterlands Crematorium, Hull. All are welcome to attend and say goodbye to Steve.
RIP Steve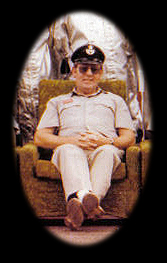 * * * * *
5 May 2022
From: Brian Jones
Mem No 420 Michael Urquhart
Sorry to have to pass on the sad news that Member number 420 ex RAF Fireman Michael Urquhart passed away a short while ago.
RIP Michael
* * * * *
10 May 2022
From: Dave Jenner
Malcolm Ray
With the permission of Christine, it is with great sadness that I have the duty to inform you of the passing of Malcolm Ray, Cpl retired. This will be sad news to many as Mal, was so well liked by all that were fortunate enough to have known him. He trained at Catterick in the 1960's and subsequent postings included:
Oakington,
Masirah,
Honington,
Fairford
Waddington
Saxa Vord,
HQ AFCENT
Ascension Island
Portreath
and Church Fenton
Mal, passed peacefully away yesterday morning at St James Hospital Leeds, after a brave battle against pulmonary fibrosis. His funeral will be on Tuesday 7th June 2022, 12:20pm at Pontefract Crematorium, Wakefield Road, Pontefract, West Yorkshire, WF8 4HA. There will be a reception afterwards at the Magnet Hotel, Pontefract Road, Castleford, West Yorkshire, WF10 4BG
No flowers but please make charity donations to The Royal Air Force Benevolent Fund, click here to do it on line.
RIP Mal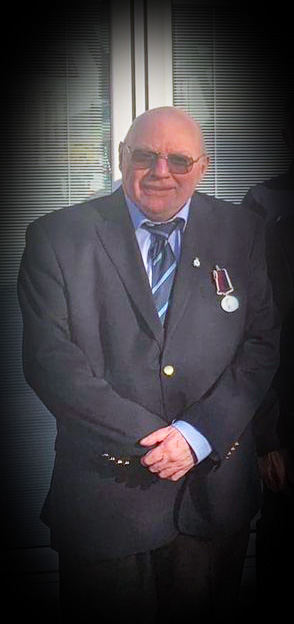 21 May 2022
From: Brian Jones
Mem No 465 Robert Williams
Sorry to have to pass on the sad news that Member number 465 ex RAF Fireman Robert Williams passed away on 13 May 22.
Robert's funeral service will take place at Harrogate Crematorium on Tuesday 31st May 22 at 3pm
RIP Michael
* * * * *
1 July 2022
From: George Turnbull
Martin Tattersall
Very sad to report the death on one of our comrades, Martin Tattersall, (Tat) served late 60s till 70s. Lovely bloke one of the funniest people I ever met. Spent almost two and a half years with him at Gib, not sure of his other postings.
RIP Martin
* * * * *
11 July 2022
From: Brian Jones
Mem No 1102 Alan Dawes
Sad news, I've just learned from his son Keith that Alan Dawes has passed away after a heart attack on Saturday. Alan joined the RAF in 1958 and trained as a fireman at Sutton-on-Hull. He was stationed at St Mawgan, El Adem, Akrotiri, Salalah and Stradishall before remustering to Disciplinary Duties, after which he served at Oakington and Marham. In retirement, Alan was a friend of the museum and a proud member of our association, submitting articles for Flashpoint in recent years. He also took on the duties of laying a wreath at Remembrance Parades and spoke to local Air Cadets about his RAF career.
RIP Alan
* * * * *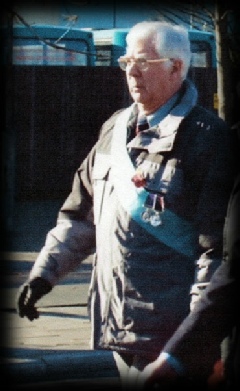 1 August 2022
From: Steven Skelly
Michael Skelly
It is with great sadness I have to inform you of the passing of SAC Michael "Mick" Skelly RAF Fireman. Served 1957-1969. Suffering from dementia and after a short bought of pneumonia, Mick passed away peacefully in hospital with his family beside him yesterday evening rest easy Dad, Granddad.
RIP Michael
* * * * *