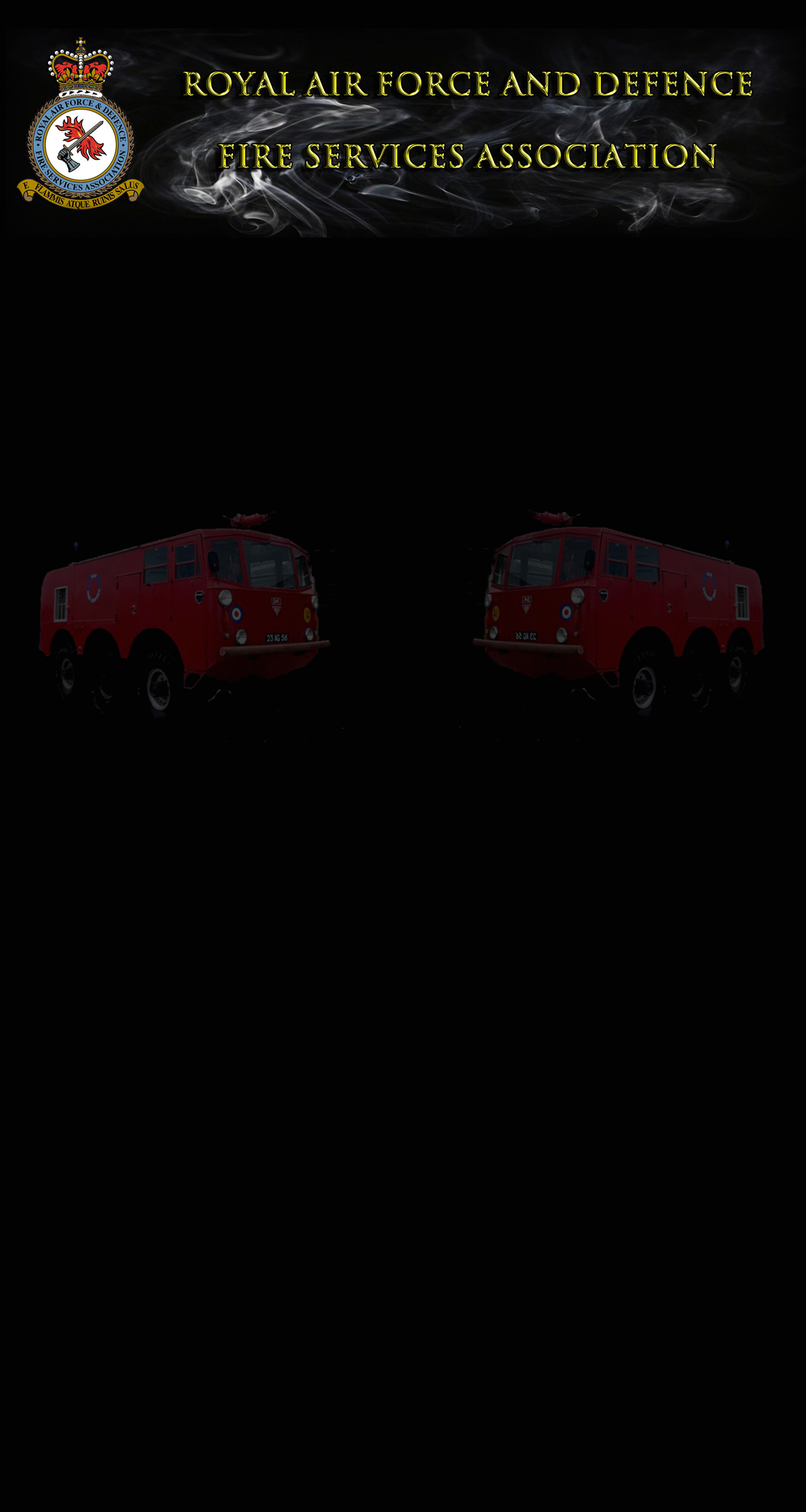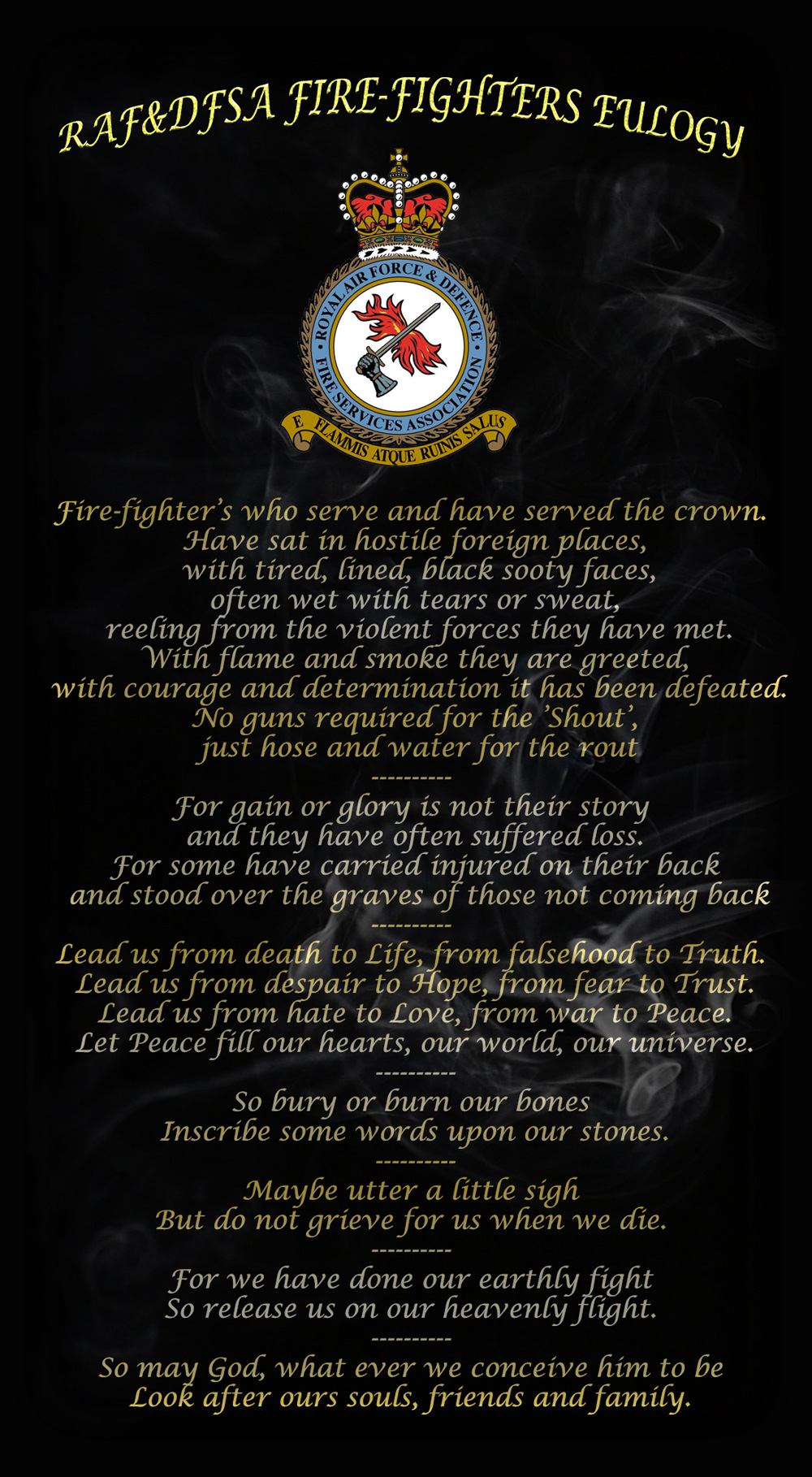 The RAF & Defence Fire Service has a book of remembrance where the names of our fallen comrades are recorded. The poem below was produced by Steve Harrison and is a combination of his own work, some lines from Mick Goupillot and a prayer from Satish Kumar, who was a Jain monk.


Death notices from January 2021 onwards will be posted below. To view previous listings please click the links above.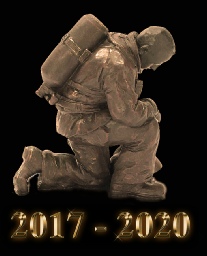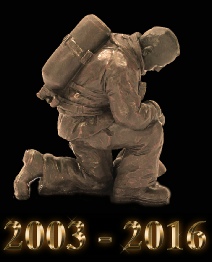 13 January 2021
From: Pete Thompson
Ray Hunt
It is with a heavy heart I have to inform you all of the passing of Ray 'Jock' Hunt yesterday after a brief fight against cancer.
Ray served at Coningsby, Wildenrath, Belize and Chivenor, and I had the honour of receiving my first nickname from him at Coningsby in 1977. He will be greatly missed by family and friends alike.
Stand down mate, duties done.
RIP Ray
* * * * *
19 January 2021
From: Fred Jiggins
Jerry Field
Just found out from a friend that ex RAF Firefighter Jerry Field residing near Louth and ex Wittering and Belize, last worked at Humberside Airport, passed away last night of the 'C', sad news as another old flame has extinguished RIP.
RIP Jerry
* * * * *
20 January 2021
From: Barry-Brough Scott
Nick Nichol
I regret to have to announce that I have recently made aware of the passing of an old colleague. Nick Nichol passed away recently from COVID 19 having contracted the virus shortly before Christmas.
Many of you who attended training courses during the late 1980's will remember Nick as the Chief instructor. Nick served at a number of locations including Wethersfield, HQ Support Command, Gibraltar, & Alconbury to name a few.
Nicks funeral will take place tomorrow 21 Jan and will be streamed live on the following webcast www.wesleymedia.co.uk/webcast-view
RIP Nick
* * * * *
24 January 2021
From: Pete Toulson
Member No 347 Owen Hughes

I regret to have to announce that another of our firefighter family has unfortunately passed away due to cancer. Ex Cpl Owen Hughes passed on New Years Eve, but I've only recently found out and I asked the family if they would like me to post to his ex colleagues. Owen served from 1959 to 1981 during which time he was stationed at Ballykelly, Binbrook, Brize Norton 3 times, Changi twice, Machrihanish, Aden, Masirah, and Sydenham during the Belfast strikes. Stand down Owen your shift is now done.
RIP Owen
* * * * *
11 February 2021
From: Guy Bowes
Simon Worsfold


Sadly on the 8th February 2021 Simon unexpectedly passed away whilst doing the job he loved so much, aged 61 years A dearly loved and devoted husband to Jess. A greatly loved dad to Paul, Mark, Karl, Tom, Jordan and Emma. A much loved granddad. A loving son to June and the late Barry. A loved brother to Julie, a loved uncle and a great friend to many. A service to celebrate Simon's life will be held at Grimsby Crematorium on Friday 5th March at 10.30am. Due to the current restrictions, attendance is by invite only, but if so desired, donations in Simon's memory can be sent directly to The Museum of RAF Firefighting, 14 Billet Lane, Normanby Enterprise Park, Scunthorpe, DN15 9YH. Floral tributes will be gratefully received by Sentiments Funeral Home 17 Chantry Lane, Grimsby. DN31 2LP Tel 01472 242783.
Simon served in the RAF Fire Service from 1976 to 1989 during which time his postings included RAF St Mawgan, Scampton, North Coates and Machrihanish and since his death the warm tributes posted on social media bear testament to what well liked and respected fireman he was.
Please click here to donate to the Museum of RAF Firefighting in Simons memory.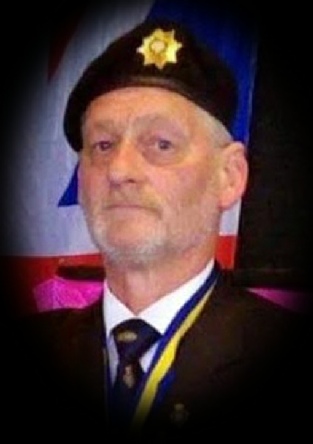 Simon's funeral service will be streamed live from the Crematorium from 10:25 on Friday 5 March. Friends and family can view the proceeding via the following link:
Log in details are :
User Name - Fihi4980
Password - 569240
RIP Simon.
* * * * *
26 March 2021
From: Trevor Hayes
Member No 133 Terrence "Jess" Jessup


I received a call yesterday from Jess's daughter, Kathie Grainger, informing me that Jess died from throat cancer, peacefully in his sleep on Sunday 21 March 2021.
Jess was one of our very early members. He joined the Association on the 24th April 1996 and was the London Area coordinator for at least the last 16 years. He attended many of our Reunions but not in the last few years due to his illness.
From 2011 Jess always rang me to request 6 Flashpoints, five of which he delivered to places like the Fire Service at Heathrow and London Fire Service Head Quarters.
Jess will be sadly missed by me and many other members of the Association.
From Kathie:
A devoted husband to Georgina, loving father to Debbie, Kathie & Jackie and amazing grandad to Sherry, Laura, Kirsty, Terry, Matthew Georgia & Isabella and to his great grandchildren Lili, Rosie, Heather, Kaila, Layla & Charlie, Terence 'Jess' Jessup, died on Sunday 21st March after battling throat cancer for 6 months.
His funeral will take place on Friday 30th April 2021 at Kemnal Park Cemetery and Memorial Gardens.
Due to current restrictions only those invited may attend the funeral.
Floral tributes will be gratefully received by: F A Albin & Sons, 54 – 56 Mottingham Road, London SE9 4QR
A socially distanced wake to be held at The Dacre Arms, Kingswood Place, London SE13 5BU
RIP Jess
* * * * *
26 April 2021
From: Trevor Hayes
Member No 792 Albert Gosnall
Very sad to have to announce that Albert died on 7th February, and his funeral was held on 17th. He died of cancer and other complications. Albert was an RAF Corporal Fireman stationed at Tangmere among other places and later a Leading Fireman in Cheshire Fire Service.
RIP Albert
* * * * *
28 May 2021
From: Trevor Hayes
Member No 478 David Frost
I have just received a call from Barbara Frost, David's wife, to say that David died on 12th May from prostate and bladder cancer. David was 88 years old and served in the fifties and sixties.
He joined the Association on 20th Jan 2000 and was married to Barbara for 15yrs.
RIP David
* * * * *
5 July 2021
From: Scott Duncan
Member No 734 Richard Duncan
This morning I said goodbye to my father Richard Duncan, or as a few of you will remember him Dickie Duncan. Dad had been fighting vascular dementia for over the past 16 months, during which time we saw his health slowly deteriorating along with loss of his mobility, Despite that he was a fighter to the end. I was lucky enough to follow him into the Fire Service, and those who knew him always had good things to say about their time working alongside my father. During his 22 years in the RAF Dickie served at Leuchars, Singapore, Malta, Hong Kong, Kinloss, Gütersloh and Belize amongst others and s a son I could not be more proud of him. Unfortunately I missed him passing away before I could get to him. He was a devoted Elvis follower ,and so it was very fitting that at the time he passed away, burning love by Elvis was being played on radio 2..
RIP Dickie
* * * * *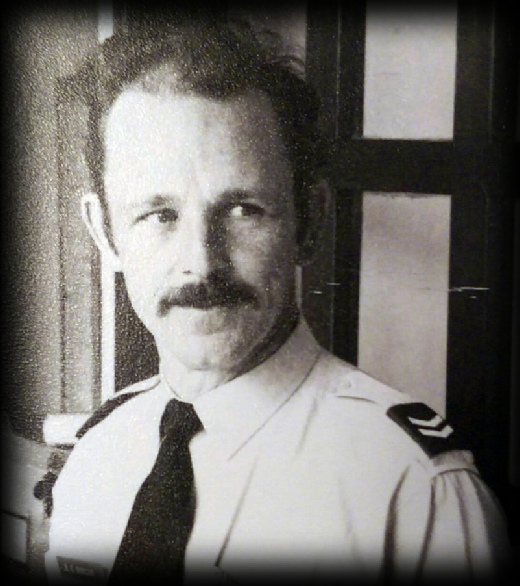 7 July 2021
From: David McKeown
Dave Fitch
On Sunday 4th July, I received the very sad news from Helen Fitch, that after a long illness David Fitch had passed away. Dave was an ex RAF Fire Service Flight Sergeant well liked and respected by those who served with him.
RIP Dave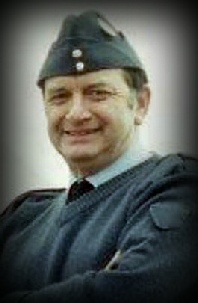 Message from David McKeown:
Hello all.
With the sad news of the passing of David Fitch, we are now in a position to invite you to his funeral.
This shall be held at:
Darlington Crematorium
Carmel Road North
Darlington
DL3 8RY
On the 22nd July 2021
@15:00 (local)
Could you please let Helen or myself know if you are attending.
If you can't make it and we understand this, please private message me if you wish to send the "Gaffer"one last message.
Drinks and nibbles shall follow and I will personally make sure Twofers 🍻🍾 is on for a couple of hours.
Thanks in advance and love to all
* * * * *