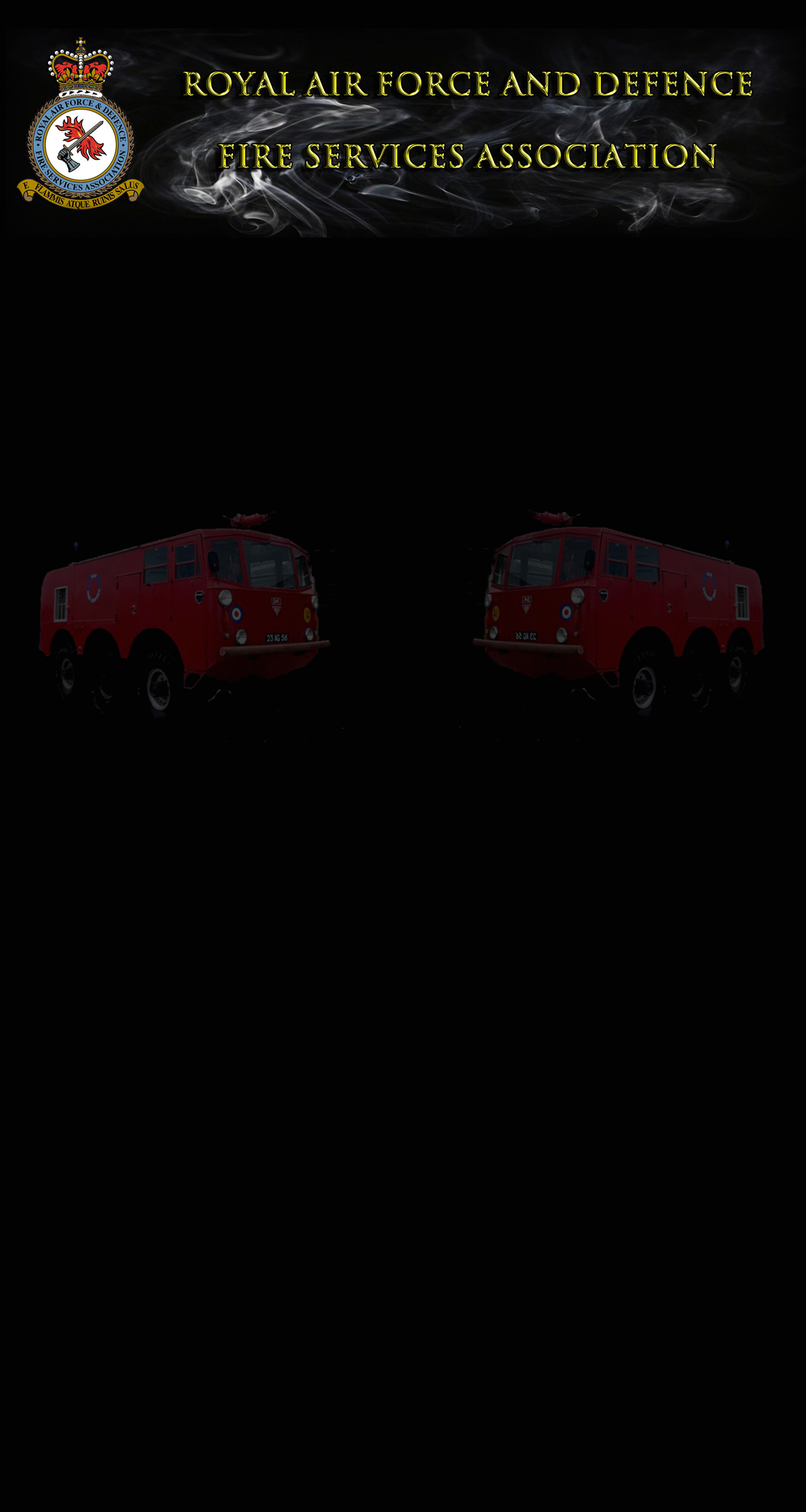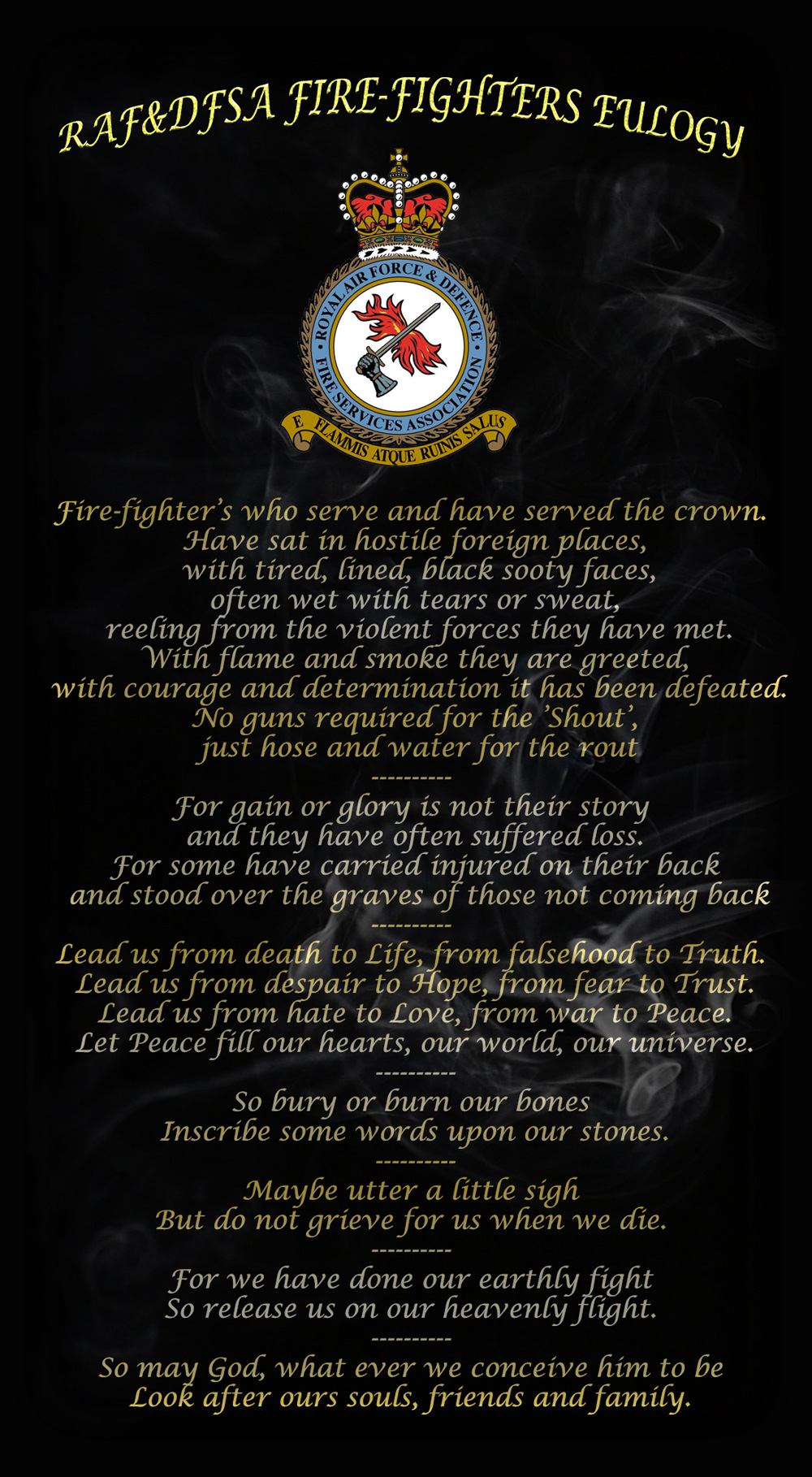 The RAF & Defence Fire Service has a book of remembrance where the names of our fallen comrades are recorded. The poem below was produced by Steve Harrison and is a combination of his own work, some lines from Mick Goupillot and a prayer from Satish Kumar, who was a Jain monk.


Death notices received in 2023 are posted below. To view previous listings please click the links above.
21 July 2023
From: Dave Starkins
Member No 48 Bob Plumb
Just received some more awful news stating that Bob Plumb has passed away. So so sad, he was a great boss.
RIP Bob.
* * * * *
22 January 2023
From: Dave Kirk
Mem No 804 Ray Preston
I just found out today of the passing of ex Association member Raymond Preston, who died on 19th of January after a short battle with cancer. Having previously been in the RAF for two years he joined the AFDFS at Fylingdales in 1964, and worked his way up through the ranks to Station Fire Officer there. Subsequently he held the post of Station Fire Officer at Boulmer, Leeming, Leuchars and Lyneham before retiring in the year 2000. Ray was an Associate Member of the RAF&DFSA and attended Remembrance Day Parades as well as lining the streets of Wootton Basset with members of the association.
Ray's funeral service will be at St Hilda's Church, Whitby on Thursday 23 February at 11:30.
RIP Ray
* * * * *
1 February 2023
From: Gareth Paterson
Mem No 433 Dave Jowett
It is with deep regret I have been asked by Pat and family to pass on the sad news of the passing of a loving Husband, Dad and Grandad Dave Jowett retired Flt Sgt RAF Fireman. Dave passed away in the early hours of Monday 30th January at home in Lowestoft after a short illness.
During his time in the RAF Fire Service Dave was stationed at:
Coltishall x 3
Changi
Lindholme
Benson
Bruggen
Brawdy x 2
Laarbruch x 2
Gütersloh
Henlow


Daves funeral service will take place at Beccles Crematorium on the 20th Feb 2023 at 1pm.
RIP Dave
* * * * *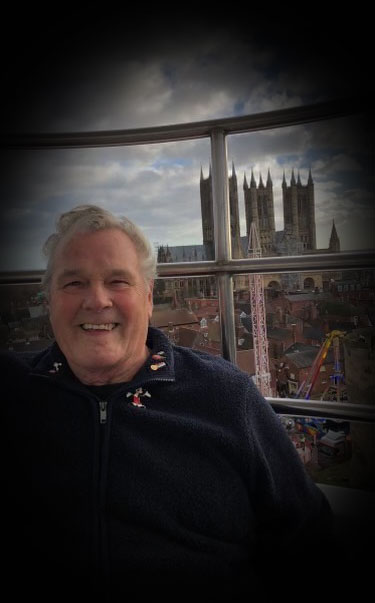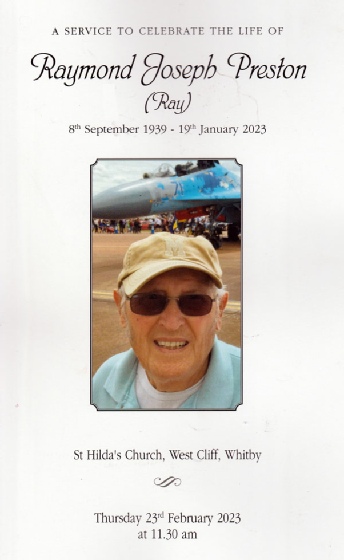 28 February 2023
From: David Wickwar
Member No 728 John Bingham


I regret to have to pass on the sad news that John Bingham member 728 passed away on the 27th February 2023 John served in the RAF Fire Service as a corporal during the late 1950's and then as a contract fireman at RAF Tangmere in the early 1960's. In 1963 John joined the newly formed Air Ministry Fire Service (later to become Air Force Department Fire Service) going on to serve at RAF Thorney Island as well as detachments to Tangmere. Returning to Tangmere permanently on the 1st January 1967 on the closure of Tangmere on 16th October 1970 John transferred to RAF Orford Ness
During his time at Tangmere John attended the USAF Voodoo crash in April 1962 and possibly got the only photo of it. He was also on duty when King Charles (then Prince Charles) leant to fly in 1968 and on the 5th April 1968 when Flt Lt Pollock took off in his 1 Sqn Hawker Hunter bound for RAF West Raynham, making his famous pass between the two spans of Tower Bridge on the way.
During his first few weeks at Thorney Island John attended the Hastings crash on the 17th December 1963.
RIP John duty done.
* * * * *
4 April 2023
From: Trevor Hayes
Member No 187 David Edgerton
Sad to have to pass on the news I learnt today that David Edgerton is no longer with us.
No further information at this time.
RIP David
* * * * *
5 April 2023
From: Brian Jones
Member No 152 John Dooling
Sad to inform the membership of the passing of John Dooling. John was a member of the association for many years and used to attend functions regularly.
RIP John
* * * * *
6 May 2023
From: Pete Thompson
Member No 16 Roger Brooks
It is with a heavy heart I write here of the loss of one of our own.
Roger Brooks passed away quite suddenly this afternoon. I have spoken to his daughter Caroline, and I'm sure you can understand that the family are in a state of shock at his loss. Funeral arrangements are as follows:
The funeral will take place at Eastbourne Crematorium at 13.00hs on Friday 2nd June. The wake will be held at
Seaford Constitutional Club
Crouch Lane
Seaford
BN25 1PU
At the families request family flowers only please. Should people wish to make a charitable donation in lieu of flowers then a donation to Kent and Sussex Air Ambulance would be appreciated by the family.
Rest in Peace Roger
* * * * *
* * * * *
19 May 2023
From: Jennie Richardson
Member No 988 Michael Richardson
I regret to inform you of the death of my husband Mick Richardson on 14th May 2023, at Sue Ryder Thorpe Hall hospice, Peterborough after a short illness
RIP Mick
* * * * *
24 May 2023
From: Michael Vidler
Howard (Jim) Vidler


It's with great sadness that the family of Mr Jim Vidler announces his passing on May 4th 2023, following a brief illness at the age of 79.
Jim passed away at his home in Bentley Doncaster, and will be lovingly remembered by his wife Patsy, they were together for 57 years. He is also survived by two son's, Michael and Marc, daughter Ceri, two grandchildren Joshua and Keadan, and one great grandchild, Hudson (Joshua's son)
Jim joined the RAF in 1962 at the age of 18 and became a fireman. He meet Patsy while working in the Astra cinema at Finningley and they were married in 1965. During his service he was stationed at Finningley, Borneo, Scampton, Wildenrath, Finningley, High Wycombe, Bruggen, Coningsby and Gütersloh. He also did a tour on Ascension Island.
After 29 years in the RAF he got a job in the Royal Air Force of Oman as a Fire Officer for 2 years, but stayed there for a total of 11 years. When he came back to the UK, he worked for Grant Rail and Jarvis as a SAM and then Fenwicks as a class 2 driver until his retirement in 2019.
Jim's hobbies were. classical music, fishing, cars, DIY, and aircraft (he and his father-in-law have their names on the Vulcan XH558)
Thanks to all the RAF personnel and friends who knew of him. He would be amazed of all the people that had known him.
Jim's funeral is on the 30 may 2023, 1540 hours at:
Rose Hill Crematorium
Cantley
Doncaster,

All welcome
RIP Jim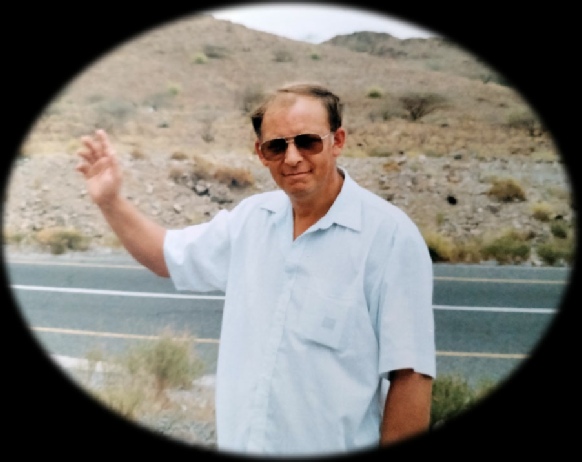 28 May 2023
From: Steve Shirley
Member No 1123 Tim Gates
I'm very sorry to report that Tim Gates has sadly passed away; his wife Hazel contacted me today. Tim's death occurred after complications set in following minor surgery, and was totally unexpected.
Funeral details as follows:
Monday 10th July at 13:00hrs
Lincoln Crematorium
Washingborough Rd
Lincoln
LN4 1EF


Family flowers only, there will be the chance to donate to a charity of the families choosing.
The Wake will be held at Woodcocks, Saxilby Rd, Burton Waters, Lincoln. LN1 2BE
Numbers are limited so please email me at Steve.shirley@firemuseum.uk if you are intending to come so that I can let Hazel know.
RIP Tim
* * * * *
7 June 2023
From: Brian Jones
Member No 1116 Martin John
Very sad to report the passing of Martin John, a very popular fireman who will be greatly missed by Wendy and family. Martin's funeral will take place Monday 3rd July at 11am at the garden of England crematorium in Sittingbourne
Garden of England crematorium
Sheppey Way
Bobbing
Sittingbourne
Kent
ME9 8GZ
RIP Martin
* * * * *
6 June 2023
From: Tom McCrorie
Ellis "Tug" Wilson
Sorry to have to announce the passing of ex RAF Fireman Tug Wilson who died on 28th April 2023. During his career Tug served at Marham, Finningley and did two tours at Aldergrove. He was a very keen motorcyclist and has been described as "A bit of a character"
RIP Tug
* * * * *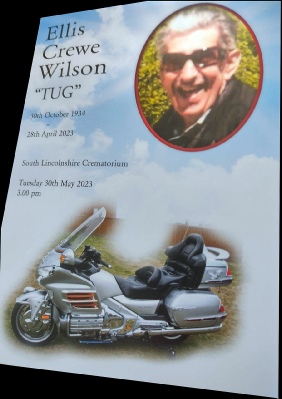 13 June 2023
From: Trevor Hayes
Member No 1083 Brian Shields
Sorry to have to pass on the news of Brian Shields passing in May this year. His wife Christine has advised us that he died of kidney disease and had been ill for some time. She also said he was very proud of having been in the RAF Fire Service.
RIP Brian
* * * * *
18 June 2023
From: Ron Brown
Member No 59 Brian Ford
I'm sorry to be the bearer of bad news but I have to report that Brian Ford passed away this evening in the care home. A founder member of the Association, Brian was our membership secretary for a number of years and was a very good friend of mine.
Brian Ford's funeral will be held at the North Wilts Crematorium, Royal Wootton Basset, on Monday 17th July at 14:00.


I will representing the Association along with Mike Clapton.
All members are welcome to attend if they wish; the wake is not yet booked but will probably be at the Bassett Down Golf Club
RIP Brian
* * * * *
18 June 2023
From: Trevor Pye
Bob Halliday
Just heard from Bobby Halliday's wife, Bobby passed away yesterday 17th June. I served with Bobby at Machrihanish 1979 and again in 1986; great times with good friend's. Condolences to all the family.
I will keep all informed of funeral arrangements.
RIP Bobby mate.
* * * * *
27 June 2023
From: Trevor Hayes
Member No 470 William John Roberts
Sorry to have to pass on the news of John Roberts passing in May this year. His wife Pearl has advised us that he died on the 15th after a long fight with cancer.
RIP John
* * * * *
29 June 2023
From: Geoff Hancocks
Lennie Daniels
Later this morning I will attend the funeral service for a RAF Fire Service veteran, whose name is Mr Lennie Daniels. Lennie passed away aged 92 in the Attleborough area.
RIP Lennie "Per Ardua Ad Astra".
* * * * *
3 July 2023
From: Aaron Russell
John Brady
Former RAF Firefighter John Brady was sadly diagnosed in Oct 2020 with a Glioblastoma (brain tumour) .Its been a really tough past couple of years for the family as you can imagine, but John passed at home with his wife Nicola and two children Joe and Hope by his side.
John and Nicola's son is now serving at Wittering as an electrician.
John's funeral will be on the 25th July.
RIP John
* * * * *
5 July 2023
From: Steve Perkins
Steve Corkin
It is with sadness that I am writing to you to inform you that former RAF Firefighter Steve Corkin passed away on 4th July 2023.
I am a former Industrial Firefighter (1990 -1996) and Steve was my Tutor Constable when I joined Lincolnshire Police in 1996. I believe that Steve served in the RAF Fire Service for several years up to 1992. I know as a former FireFighter myself the strength of the bond between all Firefighters so if anyone would like to leave a lasting tribute to Steve please go to https://stephencorkin.muchloved.com/ where there is more information and details of Steve's funeral arrangements for those wanting to attend.


Regards Steve Perkins
RIP Steve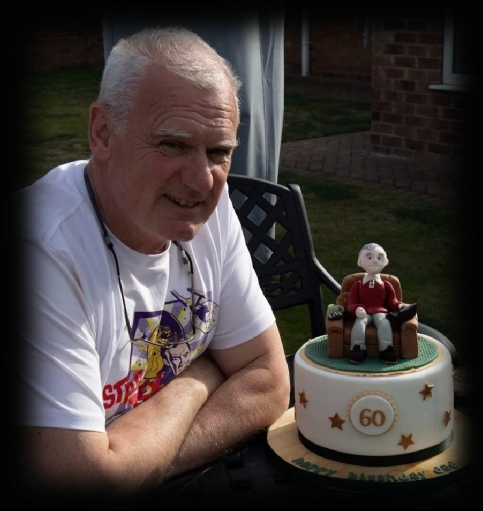 24 July 2023
From: Allan Brooke
Gordon Hatcher
It is with great sadness that I have to inform everyone who knew Spike aka Gordon Hatcher that he passed away yesterday at his home in Thailand.
RIP Spike. A bloody good mate!
* * * * *
1 August 2023
From: Leslie Smith
Mick McTigue
On behalf of Eva and family, it's with a heavy heart that we inform friends, family and colleagues, that my nephew Mick sadly passed away on Sunday 30th July.
RIP Mick
* * * * *
5 August 2023
From: Mark Taylor
Member No 955 Bob Holohan
Unfortunately I'm having to write this post to inform you that Bob Holohan passed away Wednesday after a short illness, Kath his wife and daughter Marie will keep us updated on funeral arrangements, I for one will be grateful to have served alongside Bob and learnt many valuable lessons from him and he will surely be missed.
From Rie Watson (Bob's daughter):
Dad's funeral service is to be held on Monday 21st August at 12.30 pm at Beetham Hall Crematorium, Milnthorpe, Cumbria, LA7 7BQ.
For anyone that wishes to join us we will continue to celebrate his life at Winderrmere social club, LA23 2LA, from 2pm.
* * * * *
5 August 2023
From: Trevor Hayes
Member No 783 William Pratt
I received a call from Ian Pratt, son of member no 783 William Pratt to say that William passed away in September 2022 and apologised for not letting us know sooner.
There were no further details given.
RIP William
* * * * *
19 August 2023
From: Trevor Hayes
Member No 837 Tony Mitchell
Sadly I have to inform the membership that Tony Mitchell passed away on 6 June This year.
RIP Tony
* * * * *
28 August 2023
From: Timothy Thorpe
Len Giblin
It is with great sadness that I write this post to inform you that Len Giblin passed away on 26 Aug 2023. I first met Len at Benson where he was serving on Queens Flight, he also served in Germany, Troodos, Ascension and I believe he finished at Waddington. His family have said it will be a quiet family funeral to adhere to Len's wishes. Len was a good friend and will be greatly missed.
RIP Len
* * * * *
12 September 2023
From: Bryan Higgins
Tom Carney
IIt is with great sadness that I need to inform you that Warrant Officer Tom Carney passed away on the 26th of August following a long illness. He was a dedicated RAF Fireman serving at many stations, so I expect many of you will have known him. I had the privilege to serve with him at RAF Oakington and Brize Norton.
From Steve Harrison:
This is so sad to hear, Tom taught me so many things, he was my boss at RAF Oakington, Masirah and Marham and I have always held him in high esteem. RIP Tom, fly with the stars.


* * * * *
18 September 2023
From: Brian Jones
Member No 401 Terence Matson
I am sorry to have to pass on the news that ex RAF Fireman Terence Matson died on 9th February this year.
RIP Terry
* * * * *
18 September 2023
From: Brian Jones
Member No 757 Frederick Greenwood
It is with great sadness that I to have to pass on the news that ex WO Fireman Frederick Greenwood died in August this year.
RIP Fred
* * * * *
10 October 2023
From: Brian Jones
Member No 605 Jack Evans
On behalf of his family, it is with great sadness that I must let you know of the passing of Jack Evans passed away on the 4th of October. Jack was a national serviceman and had a colourful career in the RAF doing his square-bashing at Bridgenorth and trade training at Sutton-on-Hull. After that he went on to work with the Royal Navy during the construction of HMS Bulwark.
RIP Jack
* * * * *
19 October 2023
From: Brian Jones
Member No 389 Gordon Brown
I is with great sadness that I have to inform you that Gordon Brown passed away on the 10th of October. He joined the RAF Nov 1957 and aftr square bashing at Bridgenorth went to Sutton on Hull Fire School in Feb 58. He went on to serve at RAF Eastliegh Kenya and RAF Waddington in 1960 from where he completed a Driving course at RAF Weeton and a Mk6 course at RAF Catterick. Gordon was demobed in Oct 1962
RIP Gordon
* * * * *