23 December 2020
From: Brian Jones
Mem No; 1066 Leonard Arthur Perren
Once again I have to let you all know of the passing of yet another brother.
I have just been informed by his daughter that Leonard Arthur Perren passed away yesterday as a result of an accident at home.
RIP Leonard
-o0o-
17 December 2020
From: Trevor Hayes
Mem No 264 Nigel Smith
Since having sent the Winter issue of Flashpoint to Nigel Smith, member 264, his wife Jan has written to inform the Association that Nigel passed away in October, two months ago.
During his time in the RAF Nigel served with great pride, and enjoyed his service life. After demob he went on to serve with the Hampshire Fire Service for many years.
Jan says he found the Flashpoint, with its articles and photos, very interesting, and always looked forward to the next issue arriving on the doorstep. She went on to say that she hopes we carry on our great work for the members of our Association like Nigel.
RIP Nigel
-o0o-
27 November 2020
From: Glen Proctor
Ray Fearnley
It is with deep regret that I have to pass on the news from Ray Fernley's wife Dawn, who has just announced that Ray sadly passed away last night. He beat cancer not so long back, but unfortunately it came back with a vengeance and Ray finally gave up life peacefully at home with his loving family around him.
RIP Ray
-o0o-
24 November 2020
From: Mick Spratley
Paul Hughes
It is with huge sadness that I write this post to inform you of the passing of our fellow firefighter Paul Hughes on 13 November 2020 at his home in Perth, Australia, following a courageous battle with cancer.
Many will remember Paul from his RAF service and subsequent roles in Taif and Tabuk with the Saudi air force.
Paul was a loyal and great friend to all who knew him.
RIP Brother
-o0o-
9 November 2020
From: Trevor Hayes
Mem No 300 Mike Stainer
So sorry to be the bearer of bad news once again. Mike's wife Carol, rang yesterday to inform me that Mike Stainer passed away on Sunday 1st of November. He developed a blood clot in the left side of his brain and collapsed in a taxi on the way to the Brighton hospital, and never regained consciousness.
The Funeral is on Monday 30th November at 4pm.
RIP Mike
-o0o-
29 October 2020
From: Trevor Hayes
Mem No 857 Ben Zaccardelli
Once again in such a short time I have to inform you of the sad news that Bennie Zaccardelli died on 28th October. Bennie was an RAF Fireman up until 1978 and joined the Association in 2006 becoming the Area Coordinator for the Essex area. More information will be posted when available.
From Neri Zaccardelli, Bennie's youngest daughter:
I just wanted to let you know that my amazingly funny and ever generous, wise cracking father passed away on Wednesday 28th October 2020. He lived for these gatherings and I know he loved seeing every one of you. I know his random bursts into song and incredible humour will be missed so much. He went peacefully in his sleep at the grand age of 85 and 10 months.
I found you just by chance as I was looking for the dates dad served and saw some of the comments he put.
His wife Pauline used to go with him to these events and always loved seeing dad at his best. We are incredibly proud of him and we know how proud he was to have served.
From Pauline, Bennie's wife:
Ben was born in Bradford 7 December 1934. As a young lad he used to go walking across the moors with his pals, camping out overnight, much to the consternation of his poor Mother.
He did 3 years National Service in the Royal Signals where he served as a wireless operator. Postings included Hong Kong and treks through jungles in Malaya.
Ben joined the RAF in July 1959 as a Fireman/driver, and after training at Sutton-on-Hull his first posting was RAF Valley, in Anglesey, where he was accompanied by his first wife Norma and his children Kim and Martin.
In 1963 Ben was posted to RAF Wildenrath, Germany and during his time there completed the Nijmegen marches. Other postings included Butterworth, Minden Coningsby, Church Fenton and Masirah. While serving in the Middle East he learnt the self-defence art of Tae Kwondo and excelled at it.
In 1978 Ben retired from regular service, and joined the Multinational Forces. On the move again he was posted to Egypt then Saudi Arabia as a driver/instructor where he taught teams of Filipinos to drive various Fire vehicles. In his spare time he opened he opened a bar where his Colleagues and friends could relax with a drink and a sing-song. Ben had a lovely tenor voice and knew so many songs. During this time his youngest daughter was born back in England and later Ben retired from Military Service having completed 27 years.
During the next few years there were a variety of jobs, before Ben took up the post of Night-Porter at the Haycock Hotel in Peterborough where he worked with his friends, Brian Groom and Cyril Greetham. He later moved to the Crown Hotel in Stamford before retiring at 70 years old, when his health told him it was time to stop.
Ben got in touch with his third wife, Pauline, on the Internet in 2004 and they met in 2005. It was a complete love match and they married in 2006, and enjoyed 15 wonderful years together with his Step-daughter Nicola and her husband Colin, who loved him as a Father.
Friends and neighbours alike liked Ben and he will be sorely missed.
Ben's funeral will be on 23 November. Sadly due to Covid restrictions it will be a small service with strict limits on guests. However, you can leave a tribute with a donation to the RAF Benevolent Fund by visiting Ben's Tribute Page here
Read Ben's Eulogy here


RIP Bennie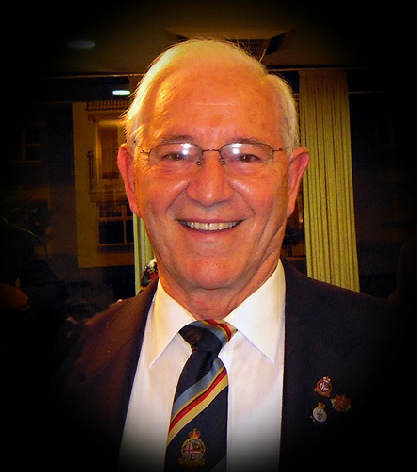 -o0o-
22 October 2020
From: Trevor Hayes
Mem No 118 Ray Wood
It is with deep regret that I announce the passing of another Association member, Ray Wood. Ray died peacefully at home on Monday 19th October after a long illness.


Tribute from George Walker:


I first met Ray when we were posted to Cyprus 1975/78. I found Ray a very dependable person both on/off duty. One of my sons was given a budgerigar so we decided to build an aviary with the full crew willing to help. Ray came up with lots of helpful suggestions and we had the aviary finished within two .days .Ray and myself next met as Fire Officers in hospitals down south. We met once a month and enjoyed the banter of news of the old days. We then joined the Fire Association and met up with friends we had not seen since RAF days.We got to know Ray/Linda as a fun couple always ready to enjoy their weekend and always did. So I end this with great sadness knowing Ray's fire duties have ended RIP old friend
RIP Ray
-o0o-
21 October 2020
From: Trevor Hayes
Mem No 934 Neil Slade
It is my sad duty to inform you of the passing of former chairman of the Association, Neil Slade. Neil had been poorly for some time and sadly died in the early hours of this morning.
Neil joined the RAF in 1966 and was trained as a fireman at Catterick. He completed nine years service during which he had postings in the Middle East among others, and after demob pursued a very successful career with British Airways. When he retired, Neil became very active with the Guide Dogs charity, and in recognition of all the hard work he has put in since then, Guide Dogs are intending to name a dog after him.
He joined the RAF&DFSA in 2007 and was our chairman from 2012 until ill health forced him to give up the role earlier this year.
Neil's funeral service will be at Pontefract Crematorium on Tuesday 3rd November at 2:30 and under Covid regulations is restricted to 14 guests. The service will be streamed live, and anyone who knew Neil personally is invited to view it via the following link . For log-in details, please email webmaster@rafanddfsa.co.uk .
A tribute Page has been set up in memory of Neil for contributions to Guide Dogs - a charity that Neil was passionate about in his retirement. To make a donation in Neil's memory please follow the instructions below:
In your browser Go to https://www.guidedogs.org.uk/donate-now
Click on "In memory" then "Next"

In the "Memory of" drop-down menu select "Tribute Fund"

The Tribute Fund number is 36532355

Name is Neil Slade

For the question, "What Prompted you?" Choose "Guide Dogs Tribute Fund" from the drop-down menu.
Please give generously
RIP Neil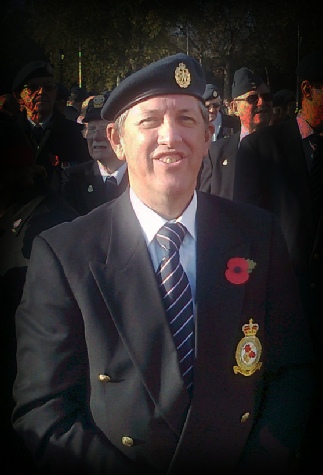 -o0o-
6 October 2020
From: Trevor Hayes
Mem No 649
I have to inform you of the sad news that Pat Offord number 624 has died. At this time I don't know when or of what.
RIP Pat
-o0o-
19 July 2020
From: Tam McCrorie
Mem No 649 Brian "Geordie" Lindoe
It is with deep regret that I announce the passing of Brian 'Geordie' Lindoe on 18 September 2020.
Having only spoken with him the night before I received a call from his wife, Shirley, to say that Brian had collapsed and died suddenly the following morning without warning. Geordie was a very good friend whom I have known for 45 years. We first met him at Wildenrath in 1975 and we had been in regular contact ever since. Brian will be sadly missed by his wife, Shirley, his daughters, Angela and Caroline, as well as his son, Kevin. Having enlisted in 1961, Geordie served 22 years in the RAF Fire Service serving overseas at Wildenrath, Masirah, Gibraltar and Akrotiri among others. Most will remember him from Catterick where he did two stints as an instructor and another on support staff.
RIP Geordie.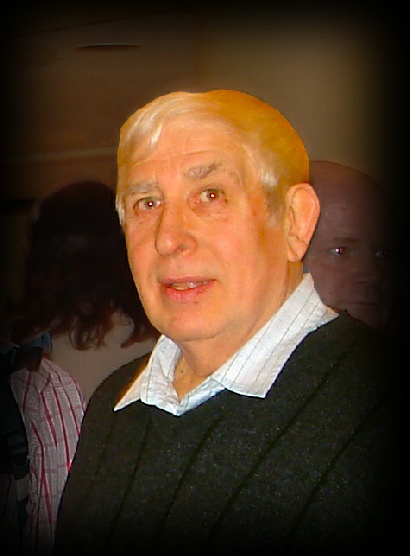 -o0o-
7 August 2020
From: Ron Brown
Mem No 10 Graham Kennedy
I've just had a phone call from Pauline McCann to say that Graham Kennedy died of a heart attack, his funeral will be on the 20th August at Redditch Cremetarium
Graham was an early member of the association


RIP Graham
-o0o-
27 July 2020
From: Ron Brown
Mem No 127 Eric Jenkins Jack
Sad to report that we have lost yet another fellow fireman, Eric (David) Jenkins passed away a few days ago.
Eric was an early member of the association


RIP Eric
-o0o-
25 July 2020
From: Steve Baker
Mem No 578 John Baker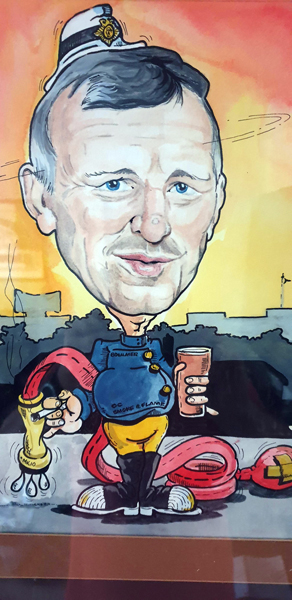 I would like to add an obituary for my father John Baker member 578.
John joined the RAF Fire Service in March 1968, after which he did 9 years, serving at Marham, Malta, Brawdy, and St Athan.
My Dad then joined the AFDFS at Greenham Common in 1977, and remained with MOD Fire Services until 2005 serving at Kemble, Lossiemouth, Boulmer, Leuchars, Lyneham, and also detachments to Leeming and Lossiemouth (twice). John was also called upon to work at HQ Strike Command on a couple of occasions.
John was diagnosed with Myeloma cancer on the 29th June 2020 and sadly passed away at 15:53 on 24th July 2020, surrounded by his wife, Daughter, and his two Sons.
RIP John
-o0o-
19 July 2020
From: Tam McCrorie
Mem No 674 James Hansford
It is with deep regret that I announce the passing of James 'Lofty' Hansford on 14 July.
Jim joined the RAF in 1953 and after training at Sutton-on-Hull served for ten years a s a fireman during which time he was stationed at Maralinga, Aldergrove and St Eval among others.
James William Arthur Hansford Rest in peace , a very good friend.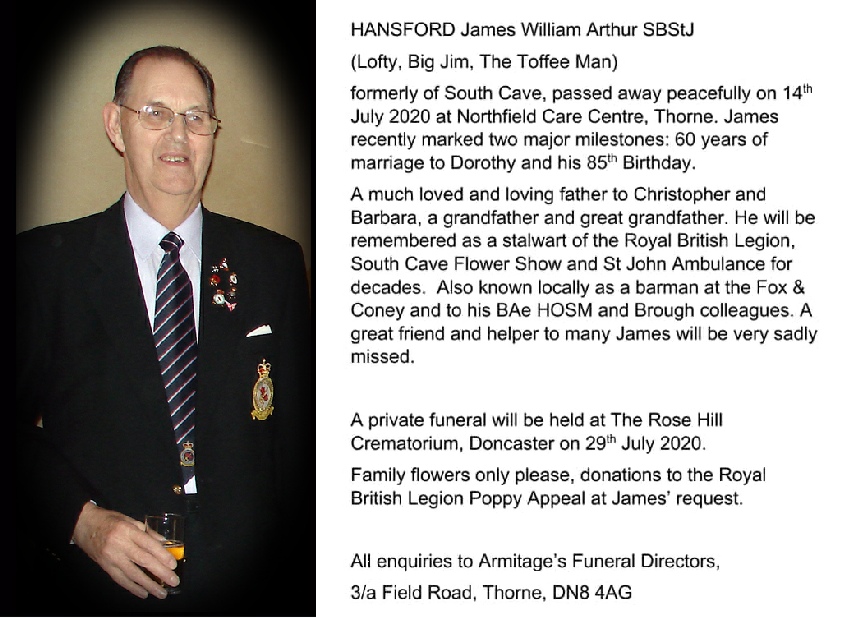 -o0o-
16 June 2020
From: Ian Mutch
Stephen Bluff
Gents
It is my sad duty to inform you of the passing of ex Sub Officer Stephen Frank Bluff on Sunday 14th June.
Steve or Bluffy to those that knew him, started his career as a retained fireman at Beeston in Nottingham in 1975 before joining the Army Fire Service at Chilwell in July 1976.
When Chilwell fire station closed, Steve transferred to 35 base workshop, Old Dalby in Leicestershire in about 1980, where he served as Blue Watch Sub Officer until the base closed in 1998.
I started as a baby firefighter at Old Dalby in 1993 and Steve was my mentor and my watch subby for which I am forever grateful.
Steve leaves a wife, Sue, son, Nigel and daughter, Jennifer. His funeral will take place on 7th July but because of restrictions is limited to family members.
Rest in peace my old friend, gone but definitely never forgotten.
Please join me in raising a glass at 12.30 on 7th July.
-o0o-
3 June 2020
From: Geoff Cooke
Mem No 1048 John King
It is my sad duty to report that ex RAF Fireman John King has passed away. There will be a service for him after the lock down situation has passed.
RIP John
-o0o-
24 May 2020
From: Val Thompson
Malcolm Thompson
I regret to inform you of the passing of my husband Malcolm 'Mally' Thompson who passed away 18th September 2018 in Hull. Mally was an RAF Fireman from 1969 to 1982 and was demobbed as a corporal having served at St. Athan, Masirah, Finningley, Benson and Northolt. He drove Green Goddesses during the first Fireman`s strike in London between November 1977 until January 1978 where he saw some awful things and had some near misses, including nearly entering an empty lift shaft .
He is so missed by myself my family and his friends.
RIP Malcolm
-o0o-
28 April 2020
From: Grace Newland
Dave Clark
I regret to inform you of the passing of my Brother In Law, David Clark. I'm sad to say that he passed away in the early hours of today after a short illness and a massive heart attack. He served from 1974 to 1986 and was stationed at Kinloss, Salalah, North Coates and Northolt. After coming out of the RAF he worked at Heathrow as a fireman and then worked at RAF Croughton, a USAF Base.
He married my sister Eileen in 1984.
RIP David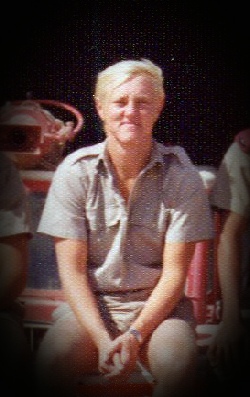 -o0o-
22 April 2020
From: Dave Brown
Mem No 276 Colin Ellicock
Sad to report the passing of Ex FS Colin Ellicock in Australia. His death resulted from Cancer which he had suffered bravely for a long period of time. Colin was in charge of the Harrier Force Fire Deployments until their departure from Gütersloh and closure. On return to UK he spent his last tour at Scampton before retirement and afterwards emigrating to Australia with his wife Thea to be close to their daughter
RIP Colin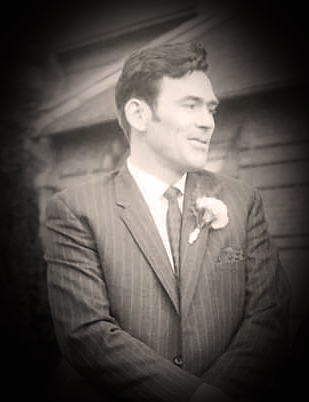 -o0o-
16 March 2020
From: David Edwards
Gordon Brown (Not Mem No: 389)
So sad to tell you Gordon "Geordie" Brown passed away this afternoon. We knew him at Cottesmore and Cranwell - he also served at Fairford, Gibraltar, and various other postings. Thoughts are with Shelagh, Jo, Kirsty, granddaughters & great grandsons.
RIP Gordon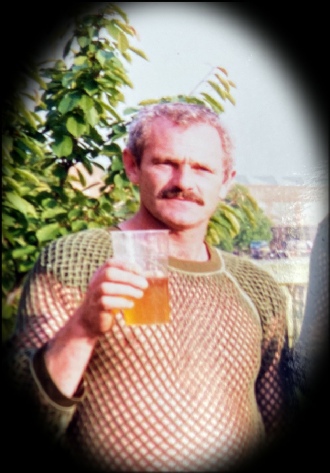 -o0o-
25 February 2020
From: Steve Shirley
John Patrick Walker
I regret to inform you of the passing of another ex RAF Fireman.
Ex Sgt John Patrick Walker passed away at the age of 83. H served for 29 years and was certainly stationed at Biggin Hill and Rudloe Manor for some of his service.
His funeral will take place on the 2nd March at 13.25, Lea Field Crematorium, Gainsborough. The Museum will be attending with the ACRT. The family are not expecting a big turnout so anyone who is able to come along and pay their respects will be most welcome.
RIP John
-o0o-
24 February 2020
From: Tom McCrorie
Tom Murray
It is with deep regret that I announce the passing of former Bruggen Firefighter Tom Murray
RIP Tom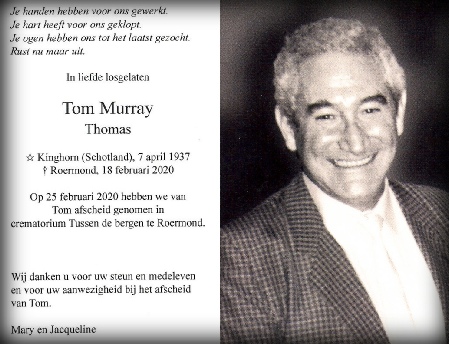 -o0o-
20 December 2019
From: Ron Brown
Mem No 929 Jack Tolcher
It is my sad duty to report that ex RAF Fireman Jack (Scouse) Tolcher passed away on Sunday 15th December just a few short weeks after his wife died. I knew Jack from our time in Gan in 1968 together 51 years ago.
Funeral details- Friday 3rd January at 13:30 at Peterborough Crematorium.


RIP Jack old friend.
-o0o-
20 December 2019
From: Graham Coates
Al Vince
Have just heard that Sgt Al Vince died yesterday after a long battle with cancer - another nice guy that will be sadly missed
RIP Al
-o0o-
10 December 2019
From: Tom McCorie
Mem No 774 Ronald Newsome
Sadly I have just been informed of the death of Ronald Newsome. e died in the 3rd December 2019 at the age of 86. I knew Ron at Aldergrove 1962 and was later on crew with him and Brize Norton 1974. We lost contact until Peterborough 2003 when we met once more at the RAF Fire Service reunion.
After training at Sutton-on- Hull Ron served at many units including Aden, Aldergrove, Brize Norton, Mount Batten, Ouston to name but a few.
He lived at Peterborough after coming out of the RAF .
RIP Ron old Pal
-o0o-
4 November 2019
From: Ian Mitchell
Mem No 1006 Peter Mitchell


In loving memory of Peter Mitchell who sadly passed away on 18th October 2019 after a long illness.
Peter was a member of the RAF for 22 years and served as a firefighter across the UK. He also served at RAF Salalah and RAF Gütersloh, in then West Germany. On retiring from the RAF, he continued to work for the MoD, first on the Bird Control Unit at RAF Waddington then RAF Cranwell, before taking a post as Range Warden at RAF Digby until he retired.
In his spare time, Peter was an avid golfer and wood-worker.
Peter was a much loved husband to Lisa, father to Kirsty and Darren, and grandfather to Poppy and William. He will be sadly missed.
The funeral service will be held at Lincoln Crematorium with a wake to follow at The Red Lion in Digby on Tuesday 19th November 2019.
The family has requested that there be no flowers at the service and that any donations should made to The British Heart Foundation in Peter's name.
RIP Peter
-o0o-
21 October 2019
From: Steve Shirley
Mem No 393 Brian Harris
Last night I received a phone call from Valerie Harris informing me that her husband Brian had sadly passed away.
Brian was an ex-RAF Firefighter who became one of my volunteers at MODFSCTE where I established the Manston Fire Museum.
He became a well known character on the base and he worked tirelessly to establish the Library within the Museum and keep the place open in the good old days when recruits learned all about their history and how the trade had developed over the years. Thanks to his efforts, this library has grown into the fantastic research facility that it is today. He was awarded the Voluntary Services Medal by the British Fire Services Association on his retirement in recognition of the many hours spent safe-guarding our past for future generations to enjoy.
No funeral details are available to date.
RIP my old friend, we'll never forget you.
-o0o-
12 September 2019
From: Stew Bell
Barry Thompson
Sadly I have just been informed of the death of former RAF and DFS Firefighter Barry Thompson who died suddenly.
Barry served with the RAF at North Coates, Bruggen, Finningley, as well as The Falkland Islands. Later he joined the DFS and was stationed at Linton-on-Ouse, Dishforth, Topcliffe, Church Fenton, from where he did numerous detachments.
Barry's funeral is to held at Stonefall Cemetery, Harrogate, on Friday 20th September at 1020am, followed by a wake at South Lodge, Harrogate Road, Ripon.
RIP Baz
-o0o-
3 September 2019
From: Steve Carlson
Alan Gritsham
Sadly just heard tonight that Alan Gitsham has sadly died. His funeral is this Thursday at 2pm at South Abingdon crematorium.
RIP Alan
-o0o-
8 August 2019
From: Martin "Taff" Harris and Nicola Davies
Mem No 824 WO Chris Davies
It is with deep regret we have to announce that Chris Davies aged 53, loving husband to Nicola and devoted father to his beautiful daughters Sarah and Katie, sadly passed away peacefully on Sat 3 August 2019 at the Pontypridd (Y Bwthyn) Cottage Hospital, surrounded by his family. Chris is survived by his parents, David and Pam, his brother Michael, sisters-in-law Alisa, Lynette, Tracy & Karen, brother in law Paul & Shawn, and his nieces and nephews Caitlin, Jessica, Nick, Laura, Liam, Rebecca, Chris, Nicola, Georgina, James, Gemma, Sarah, Lee, Carly, Arron and son-in-law Gareth.
Chris joined the Royal Air Force on the 5th of May 1987, and following basic training at RAF Swinderby, he successfully qualified in his chosen trade as fire fighter at RAF Catterick. From there he went on to numerous postings both in the UK and Overseas. Units he served at include RAF St Athan, Wildenrath, Brawdy, Kinloss, Bruggen, Corsham, Lyneham, Brize Norton, Akrotiri, and Andover. He was also detached to several locations serving in the Falklands, Iraq and Afghanistan working his way through promotion, reaching the ultimate and respected rank of Warrant Officer.
Chris had many hobbies and interests outside of the family life, with a love for rugby in his youth days and an extreme passion for golf, where he obtained a handicap of 5.


Very much a down to earth man, he was well liked and respected by all that knew him, both by his peers and subordinates. He was always the first to offer his assistance to anyone that needed it and nothing was too much trouble; if he could he would and he did.


The life and sole of everything that he did, Chris would be found in the thick of mess rooms, bars, parties, and many other social events and activities. He was an extremely sociable person and a great friend and colleague to many.


Never one to not be noticed or outshone, Chris will be fondly remembered for his love of all things bright and many will remember with joy his love and zest for the occasional bright, some may say dazzling over the top brightly coloured shirt and golfing attire.


Chris finally lost the battle to his illness and was taken too early from his loved ones, friends and colleagues. He may be gone but Chris will forever live on in our memories. R.I.P.
The funeral service will be held at:
Saint David's Church
5 Typica Cottages,
Hopkinstown,
Pontypridd CF37 2SG,
at 1400 hrs on Monday 19

th

August 2019. A cremation will then take place at:
Glyntaff Crematorium,
Cemetery Rd,
Glyntaff,
Pontypridd CF37 4BE,
.... for his family, friends and work colleagues.
Refreshments will take place at Hopkinstown Cricket Club, Western Field, Pontypridd. CF37 1ET.
m
For anyone intending to attend the service, please click here for full details.
-o0o-
5 August 2019
From: Paul Metcalfe
Mem No 154 Robert Dickinson
Hi guys I have just received the following from Bob Dickinsons nephew Sean. Unfortunately Bob passed away recently. I only met Bob once at the last AGM weekend. What a character. I am unable to attend his funeral sadly but here are the details :
Robert Dickinson's funeral arrangements.
Service only he did not want any fuss with a wake etc. He will not be happy with the fuss of his service.
Thursday 8th August.
10:35 at 56 Burnhall Drive
11:00 Sunderland Crematorium
RIP Bob
-o0o-
23 Jun 2019
From: Ron Brown
Mem No 90 WO Ken Leverett
Very sad to report the passing of ex WO Ken Leverett.
From Ken's daughter Gloria:
Dad joined up in September 1951 and served for 55 years finishing at Brize Norton in December 1988. He served oversees and did many tours, quite a few unaccompanied such as Aden, Masirah, Gan and the Falklands. He met his wife Pauline in Malta and married her in 1954. They were married for 65 years and have a son Kevin and a daughter Gloria. Dad came into the RAF in the days of billets with brown lino that they polished and stoves that needed to be blacked every day. He made Warrant Officer in February 1975 and loved his job with a passion. He thought of his crews as family and would always help them put of a jam. Being a highly respected airman, Ken was offered a commission many times, but preferred to remain on the ground with his crews rather than behind a desk. Known for his honesty and integrity as well as generosity and kindness, nothing was ever too much for him and he could walk with Queens and Sheikhs one day, and the next have a beer with a mate in the mess while asking after the stewards family. He was the adored father and husband that put his family first, and provided the happiest of homes for us. He was passionate about fly fishing to the extent of setting up an RAF club, and was always happy to teach fly tying and casting to anyone who wanted to learn, be they young or old. We cant believe he has left us.
Ken's funeral will take place on 5th July 2019 at 12pm St Joseph's Church, Arkell Avenue, Carterton, this will be followed by a short service at Black Bourton cemetery. Family & friends will be invited to have refreshments at the Plough in Alvescot after the service.
RIP Ken.
-o0o-
20 May 2019
From: Ron Brown
Mem No 586 WO Larry Moulton
Very sad to report that ex WO Larry Moulton passed away this morning.
The funeral will be at the Kingsdown Crematorium Stratton, Swindon on Friday 7th June at 14:15 all friends and colleagues will be welcome.
RIP Larry old friend.
-o0o-
17 May 2019
From: Linzi Bell
Mem No 379 FS Paul Bell
To anyone who may know my dad, retired Flt Sgt Paul 'Ginge' Bell, I'm heartbroken to have to tell you that he took his final breath last night after a long fight with cancer.
Paul's funeral service will be at Lincoln crematorium on Monday 1st July at 12.30.
Anyone who knew dad is welcome to come along and we would like people to wear colour rather than everyone being all in black, like something orange (because of his hair) or red (for being a firefighter). Please feel free to wear medals too.
Those who would like to attend, and would like to come to the wake after (currently looking at the Duke of Wellington in Leasingham), if you could let me know just so I have a rough number, I would really appreciate it.
RIP Paul
-o0o-
15 May 2019
From: Colin Miller
Ff Brian Kenyon
Sadly have to announce that Ff Brian Kenyon passed away 18th April at the age of 78, he served at Manston Crash before moving to Fire ground Support in the late 80's and was affectionately known as "bubbles".
His funeral will be 13.45 Thursday 16th May at Margate Crematorium
RIP Brian
-o0o-
4 May 2019
From: Rina Maw
Mem No 720 Kieth Maw
This is a belated announcement to let members know of the sad news that my husband, Keith Maw, passed away on the 22nd February 2018. Service Number 4253661, Keith served five years in the RAF as an Aero-Fireman from 1959 to 1964, and was stationed at RAF Upavon.
RIP Keith
-o0o-
3 May 2019
From: Gary Humphrey
Terry Tait
It is with deep regret that I have to inform you that Ex RAF Fire Service Warrant Officer Terry Tait, passed away on April the 30th.
Terry's funeral will be at 12:30 on 24th May at Lincoln Crematorium, then afterwards in the Solo Club, Sleaford. Old comrades will be very welcome.
From Dickie Duncan:
"So my dear friend and colleague Terry Tait has died after his long battle with cancer. He was a true gentleman and one of life's good guys. They broke the mould when they made our Terry and there will never be another like him.
Rest In Peace, dear friend, Rest In peace"
RIP Terry
-o0o-
25 April 2019
From: Jon Fisher (son)
Les Fisher
It is with deep regret that I have to inform you that Ex Sub Officer Fisher, (Les), passed away on April the 10th. Les served at RAF Wattisham from the late 50's until 1986
His funeral will be at Bury St Edmunds Crematorium at 13:00 on the 7th of May 2019
RIP Les
-o0o-
8 April 2019
From: Bob Gill
Mem No 839 Ronald Gill
It is with deep regret that I have to inform you of the passing of one your Members, my Uncle Ronald Gill, who passed away on the 5th April 2019. Ron was diagnosed with cancer 3 months ago.
The members of the Association would like to pass on our condolences to Ronald's Family.
Funeral arrangements:
Ronald's funeral will take place at 12:30 on Thursday 25th April 2019 at

St John the Baptist,
Church Lane
Armitage
Staffordshire
WS15 4BA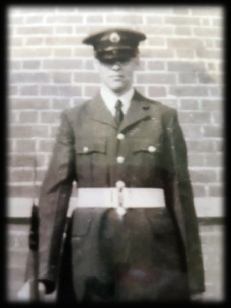 RIP Ronald
-o0o-
15 March 2019
From: Dave Rose BEM
Darren Land
It is with deep regret that I have to inform you of the sudden death of Darren Land, formally of the RAF Fire and Rescue Service, his funeral was in Spain last Thursday. Darren served at both RAF Wyton and RAF Waddington before leaving the service in 1997.
His fiancé's name is Ekaterina Zabrodina, and Ekaterina would be most grateful to hear from and of Darren's ex RAF mates who have photos or fond memories of Darren to share. Please contact her by Facebook if you can help with that.
RIP Darren
-o0o-
6 February 2019
From: Mem No 181 Brian Jones
Mem No 180 John Savage MBE
Its my sad duty to inform members of the sudden passing of my dear friend John Savage, who left us on Monday the 5th of February.
John joined as one of the early members of the association, and was area co-coordinator for Norfolk.
His RAF service commenced in 1961 and after completing his fire training at Catterick served at:
Binbrook
Aden
North Coates
.. and Wittering.
Upon leaving the service John joined the Metropolitan Police Force where he had a long and distinguished career, culminating in a much deserved MBE for his services to underprivileged children in East London.
He is survived by his wife Jeanie and son Alex.
John's life will be commemorated at a small family funeral attended by close friends only. Please do not send flowers, but any donations should be made to Help the Heroes via:
Mrs J Savage
3 Mercedes Avenue,
Hunstanton,
Norfolk PE36 5EJ
RIP John
-o0o-
18 January 2019
From: Pauline McCann
Mem No 7 WO Dennis McCann BEM (Association President)
It is with overwhelming sadness that I have to inform the Association that after a year of declining health, Dennis died on 18th January 2019.


Dennis was so much loved by everyone who knew him. He was a true gentleman: kind, compassionate, trustworthy, with a good sense of humour and always a good word for everyone. We remember Dennis as a man who was always smiling and a natural peacemaker; a good family man.
Born in Manchester in 1933, one of 7 children, Dennis was evacuated to Canada to stay with his Uncle and Aunt in 1939, and returned to England after the war in 1945. In 1950 he joined the RAF as a Firefighter, where he had a long and successful career. He was trained at West Kirby, then Sutton On Hull before going to:
Bircham Newton,
Suez Canal,
Yatesbury,
South Cerney,
Tripoli,
Old Sarum,
Chivenor,
Seleta (Singapore),
Kuanton (Malaya),
Northolt,
Borneo,
North Coates,
Sharja,
Strubby (where he was awarded BEM),
Laarbruch ,
Abingdon,
Gan [for a year],
Abingdon,
Laarbruch
.. before being Demobbed in 1980.
After completing a management course Dennis and his late wife Joan ran a NAAFI complex in Wildenrath until 1992. In 1995 he was one of the founder members of the RAF&DFSA and has enormously enjoyed every reunion meeting friends, old and new.
The funeral will be held at 11.45am on Fri 22nd Feb at:
Weeley Crematorium,
Colchester Rd,
Weeley
CO16 9DP
...and afterwards the Wake will be at
The Bowling Green Pub and Restaurant
CO16 9AA
...which is opposite the Crematorium and adjacent to The Premier Inn [if required], Crown Green Roundabout, Weeley CO16 9AD.
If desired flowers or donations to
RAF Benevolent Fund
c/o East of England Coop Funeral Services,
56a St Andrews Rd,
Clacton On Sea
Essex
CO15 3AP.
We would like medals to be worn if possible, and if any ladies would like to wear some colour, eg such as a scarf in red, yellow or bright blue - Dennis loved bright joyful colours.
Dennis leaves a heartbroken wife Pauline, son David and his partner Amy, and Granddaughter Natalia and sister Dorothea, as well as close extended family members including his Canada family.
Fondest Memories
Rest in Peace Dennis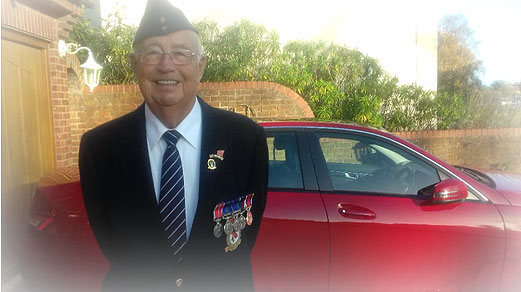 -o0o-
11 January 2019
From: Denise Worker
Mem No 960 Derek (Joe) Jew
My father, Derek Edwin George Jew, former RAF fire crew in Luqa, Malta, sadly passed away 23/12/2018.
RIP Derek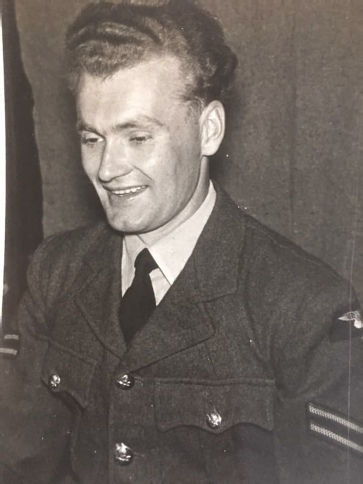 -o0o-
24 December 2018
From: Dan Budge via Facebook
Jason Francis
Ex RAF Fireman Jason Francis was tragically killed in a road accident outside his home in Scarborough, near Perth, Western Australia, on 22 December 2018. Jason was just 29 years old and was living and working in Australia with his Girlfriend Alice Robinson who was also found dead the next day.
RIP Jason and Alice
-o0o-
20 December 2018
From: Dave Monk
Mem No 450 Gordon Went
This was picked up from the RAF Bruggen Facebook Page, nothing further is known at this time.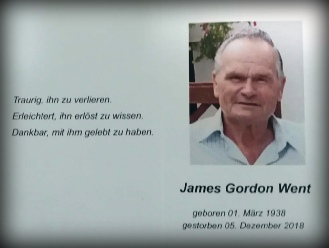 RIP Gordon
-o0o-
16 December 2018
From: Brian Crabtree
Mem No 1077 Ian Crabtree
It is with deep regret that I have to inform you of the passing of one your Members, Ian Crabtree, my father, who died suddenly on 15 December after a short illness.
Ian took an awful lot of pleasure from his membership of the association, the reunions, the comradeship, and particularly enjoyed the visit to Steve's Museum. Following that he was keen to see it in it's new location - but sadly that was not to be.
Only 4 weeks ago we took him and Mum to visit the National Arboretum, and he was keen to see where the forthcoming association memorial would be sited.
Thank you all at the association for all that you do in supporting each other, and providing the much needed comradeship that many of us ex servicemen appreciate.
The funeral will be at 1445hrs on 4 Jan 19 at:
St Peter's Church,
36, High Street,
March,
PE15 9JR
Followed by a committal at 1530hrs at:
The Fenland Crematorium,
Knights End Road,
March,
Cambridgeshire,
PE15 0YJ
The family would welcome any Association members who wish to attend.
RIP Ian
-o0o-
9 November 2018
From: Dave Keogh
Chris Williams
I have just been informed Ex Sgt Chris Williams passed away this morning after a short illness. His wife, Penny has let me know that his funeral will take place Wednesday 28th November at 12.45
BRAMCOTE CREM (Reflections Chapel)
Coventry Lane ,
BEESTON,
Nottingham.
NG9 3GJ.
Wake at:
GREASLEY MINERS WELFARE,
70 DOVECOTE Rd,
NEWTHORPE.
NG16 3QN
RIP Chris
-o0o-
8 November 2018
From Steve Bowden
Mem No 838 Alan Terry
Hi all,
It is with great sadness to have to inform you that ex RAF Firefighter Al Terry had passed away yesterday. No further details at this time but I will be seeing his wife Gill later this afternoon.
Funeral Arrangements:
The service will take place at Grantham Crematorium on Friday 30th November at 12.30pm.
Harrowby Road,
Grantham.
NG31 9DT
Family flowers only. Gill has asked if everyone could please wear their medals!!
If anyone has any stories, memories or photos to help with the eulogy, please can you email Steve Bowden at:
H9scb@hotmail.com
Many thanks
Stevie B and Mel.
RIP Alan
-o0o-
6 November 2018
From Les Medus
Mem No 1113 Dave Dunster
It is with great sadness I have to inform you that ex firefighter Dave Dunster passed away on 6th November after a brave fight against cancer.
His cremation is at:
Bodmin crematorium
Tufdown Rd,
Fletchersbridge,
Bodmin,
PL30 4AP


on 21 November at 1430
If there is anybody reading this who served with Dave could you please get in touch as we would love to know a bit about his time in service. Any stories to share with his wife would be most welcome as we have no photos or anything going back to his time in the RAF .
RIP Dave
Regards
Les Medus l.medus@btinternet.com
-o0o-
5 November 2018
From: Julie Shynn
Mem No 153 Jim Guy
I am so sorry to have to inform you that my father Jim passed away peacefully last night at 21.00 hrs. He was in no pain and his passing was dignified and peaceful. He remained an uncomplaining gentleman to the end.
If you would be so kind as to inform other members as appropriate I would be most grateful. Thank you (Brian Jones) for taking the time to write to Dad and I.
To read about Jim's days in the RAF click here
Funeral Arrangements:
Jim's funeral service will be held at:
St Peters Church.
Gt. Totham.
Maldon.
Essex
on Wednesday 28th November 2018 at 2 o'clock.
We are asking for donations to the RAF benevolent fund in lieu of flowers
Many thanks
Julie
RIP Jim
-o0o-
1 October 2018
From: Dave Grant
David Oliver
It is with deep regret that I announce the passing of former RAF Fireman Dave 'Ollie' Oliver.
RIP mate
-o0o-
27 June 2018
From: Kevin Pateman
Paul Morris
It's with a very heavy heart that I have to report that my friend Paul Morris passed away last night.
Paul's funeral service will take place on Friday 13th July at 11am in Westonzoyland Church. There is to be a family only service at the crimetorium, followed by a wake at the Westonzoyland Community Centre. The family have asked that any serving RAF DFS Firefighters wear uniform. Any RAF&DFS Association members Blazer, medals and beret.
For a further information please PM me or email at backdraft3722000@yahoo.com.
RIP Paul
-o0o-
21 June 2018
From: Tam McCrorie
Derek Stewart
I have just learned from his wife, Anne, the sad news that Derek passed away recently at the age of 75. Despite being short in stature, Derek was undoubtedly a larger than life character fondly remembered by all who served with him. During his time he did two tours at Kinloss as well as Gan , Bruggen among others. More information will be posted when it becomes available.


Tam's memories of Derek:
"I knew Derek very well; we were on crew together at RAF Bruggen for two years in the early 1970's, then at RAF Kinloss for 6 year from 1977 to '83. He was a great character , there will only ever be one Derek Stewart. As a Corporal Fireman he was a brilliant leader, who could be relied on on all occasions to command the men in his unique Dundonian style. On a night shift we would see a different Derek materialise to look after the crew, taking over as duty cook and preparing meals for the whole shift. Potato fritters were Derek 's specialty, and the crew would all be licking their lips waiting for the fritters to come out of the chip pan.
No doubt now Derek will be making the fritters for the boys on the crash line up above.
RIP Derek old friend"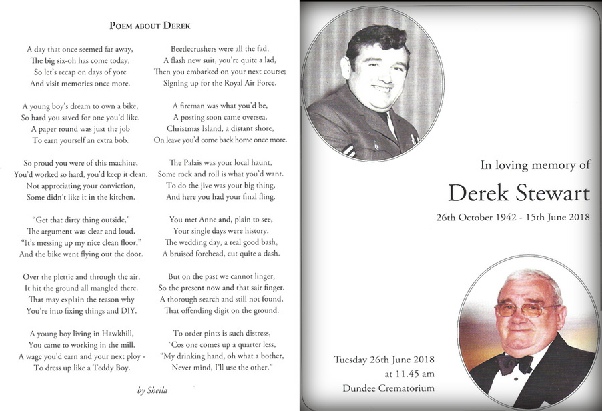 -o0o-
19 June 2018
From: Shaun Redmond
Dave Gale
Sadly I have just learned the news that Dave Gale, ex MOD Firefighter based at Lyneham, has passed away following a long battle with cancer.
Dave's funeral is at the West Wiltshire Crematorium, Semington, Trowbridge, Wiltshire at 13:30hrs this Friday (22/06/2018)
RIP Dave
-o0o-
15 June 2018
From: Tam McCrorie
Brian 'Mac' McCudden
Sadly I have just learned the news that Brian died in February of this year and was cremated. He was stationed at Bruggen and Kinloss among other places and lived at Rothes. Moray prior to his passing
RIP Mac
-o0o-
27 April 2018
From: Ian 'Ned' Kelly
Mem No 554 Gary O'Connor
Its with deepest regret that I have to inform you all that Gary o Connor passed away last night. He had a fall at home. They think he might have had a stroke while going up stairs.
Funeral details:
West Road Crematorium, Denton, Newcastle on Monday 14th May at 11.15am.
All welcome
-o0o-
24 April 2018
From: Dave Brown
Mem No 543 Dave McGreavy
Sorry to have to inform the Association of the death of Ex WO Dave McGreavy in Doncaster this morning at the age of 76.He had lived in Bawtry since his retirement from the RAF in 97. His tours of duty included Gibraltar, Brize and Gütersloh (Harriers); and ended with Trade Standards.
From Pat McGreavy:
The funeral arrangements have now been made. The funeral will take place on Friday 11th May at 2pm, at Bawtry Methodist Church, followed by burial in Bawtry Cemetary. Everyone is then asked to join us at the Crown Hotel in Bawtry. Family flowers only, but donations to cancer research, will be taken on the day or can be made with W.E.Pinder & Son, Bawtry, 01302710285, who will also help with any information needed. You can also reply on here or contact me directly on 01302 719510. Once again many thanks for all your kind words and thoughts. Dave's passing has left a huge hole in our lives, but many many happy memories. Everyone welcome.
RIP Dave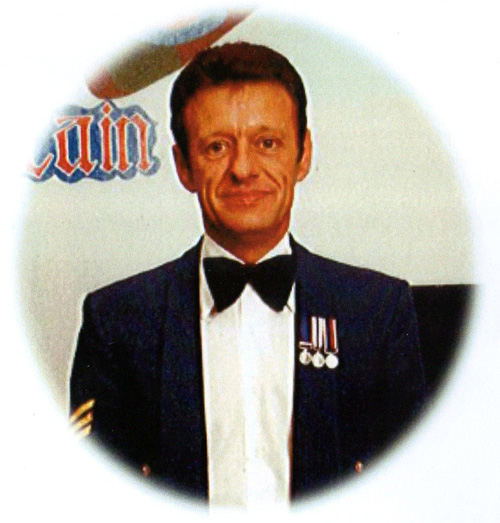 -o0o-
30 March 2018
From: Terry Millership
Mem No 994 Dave Adams
It's with a very heavy heart that I am writing this, I lost a very good friend and brother of the service this morning a 0021 hours, he got his orders to leave the group for a higher command, which he did with his head held high,
So l ask you to think of his family and friends that are going to miss his presence; Dave Adams God bless you and there will be someone awaiting for you with a brew and toast,
GOD BLESS YOU MY FRIEND AND CREW COMMANDER. SEE YOU WHEN MY TURN COMES.
Arthur Lynch wrote:
Dave Adams was a proper Fireman, a true Gentleman and a born leader of men. As a Cpl I served on Dave's crew at Wildenrath and when I got my third strip I am not ashamed to say I modelled myself on Dave and benefited greatly from all he thought me.
Funeral Arrangements:
Dave's Funeral service will be at St Mary's Catholic Church, Whitstable at 10am on Tuesday 24th April, then on to Barham Crematorium for 12 o'clock. After-service drinks are being arranged.
RIP Dave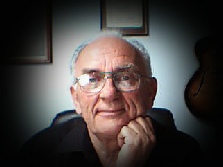 -o0o-
26 March 2018
From: Shaun Boland
Ian 'Tosh' Smedley
For my fellow RAF Crash Line Firemen:
It is with a heavy heart that I bring sad news.
Our fellow crew member, colleague and friend, Ian Smedley (Tosh) has passed away.
Stand down now Ian, your shift is over - God Bless
-o0o-
13 March 2018
From: Rob Moylan
Greame Matthew Brown
It is with great sadness that I must announce the passing of our fellow fire fighter Graeme Matthew Brown known as "Matt". Matt left the Service in November 2016 before going to work for G3 systems in Kabul, Afghanistan.
His family has requested that I release the following details for Matt's funeral.
Date: 23rd March 2018
Time: 1300hrs
Location: East Chapel, Brakespear Crematorium, Ruislip, HA4 7SJ.
Wake: Coach and Horses pub, Ickenham, UB10 8LJ
It is requested that current serving military personnel wear their No 1 uniform with Medals. This will have to be requested through respective Unit chains of command. Any ex serving personnel who are now serving with other uniformed Services are welcome to wear their respective uniforms as a mark of respect for Matt.
RIP Matt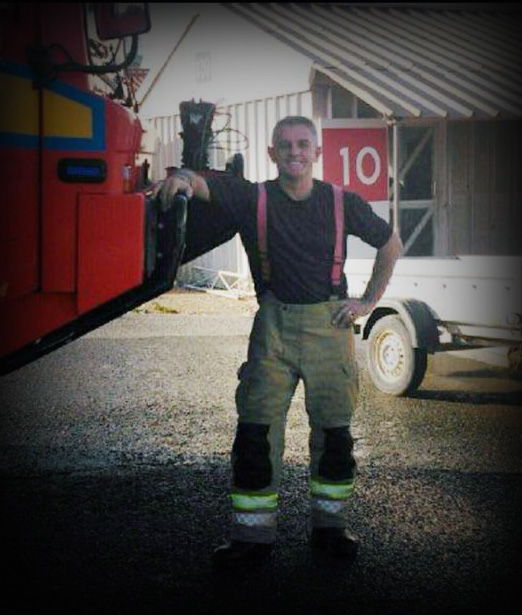 -o0o-
8 February 2018
From: Martin 'Taff' Harris
Bob Burns


It's with great sadness that we've received news that Bob Burns ex RAF Fire Service Flight Sergeant passed away following a fall on the 13th Feb. Bob was a well respected and much liked member of our trade, sentiments that are borne out with Archie Carter's words that follow:
'It is over 40 years since Bob was my boss at RAF St Athan, although we did meet a few times at association functions several years ago, so what can I have to say? That however, on reflection is the make of the man! 40 years on and yet to this day I still remember him with deep respect, admiration and gratitude. I know that without his calm guidance and aid I would most certainly not have had the career that I did and I'm sure that could be said by many. The world is most certainly a far poorer place for Bobs passing and I would like to pass my sincerest condolences and deepest sympathies to his family and friends who can be sure that there will be many like myself who will always remember him and feel a pride in having known him or served with him albeit far to briefly.
Rest in Peace Boss.'
Bob's Funeral Service will be at Grimsby Crematorium on 26th February 2018 at 11.40
RIP Bob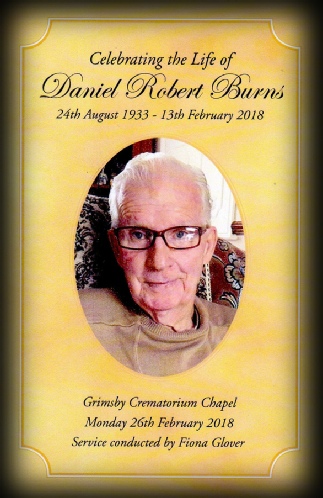 -o0o-
8 February 2018
From: Nigel Burgess
Gareth (Garry) Roberts
It's with great sadness that we've received news that Gareth (Garry) Roberts ex RAF Fire Service has sadly passed away on the 31st of Jan 2018 at the very young age of 54. He served for 11 years with RAF Fire Service from 1979 – 1990 being stationed at:
RAF West Drayton (79 – 81)
RAF Rudloe Manor (81-85)
RAF Buchan (85 – 86)
RAF Laarbruch (86 – 89)
and finally RAF St Mawgan 1989 when he was demobbed in May 1990.
Gareth will be lovingly remembered by his wife Annette Roberts and their three cherished daughters Natalie Amie Roberts, Kayleigh Roberts and Ashleigh Jayne Roberts.
Gareth was originally from Bushey but had lived in Risca South Wales since hi demob.
The Funeral Service will be at 14.30 ST Mary's Church RISCA then CROESYCEILIOG Crematorium for 16.00hrs 26 February.
RIP Garry
-o0o-
19 December 2017
From: Peter Fleming Junior
Mem No 346 Peter Fleming
I regret to have to inform you of the passing of my father Peter Fleming on 17 November 2017.
RIP Peter
-o0o-
1 November 2017
From: Brian James Deverill
Frank Deverill
It is with great sadness I must inform you that Sgt Frank Deverill (Retired) passed away peacefully following a short illness on 24th October 2017.
For those that wish to show their respects, his funeral will be held at Barham Crematorium, Canterbury Road, Barham, CT4 6QU at 1.20pm on Monday 13th November, followed by light refreshments at Age Concern (Sandwich), 19-21 Cattle Market, Sandwich, CT13 9AP.
RIP Frank
-o0o-
12 October 2017
From: Michael Menzies-Baird
Frank Jimmy Menzies BEM
I regret to have to inform you of the passing of my father Frank Menzies, service number V4004870, who died on the 3rd October 2017 aged 90. Frank was a career fireman who served from the early 1950's through to the 1970s. Whilst on active service in Cyprus he found himself in charge of RAF fire crews tackling a major incident at a Shell Oil fuel storage facility at Larnaca which had been attacked by saboteurs. The fire raged for eleven days during which Frank's courage, determination, and high standards of leadership and professionalism led to him being awarded the British Empire Medal for gallantry. Please read the citation here.
Frank's funeral will take place on 20th October at 1620 hrs. at Haltemprice Crematorium. Main Street. Hull. HU10 6NS.
RIP Frank
-o0o-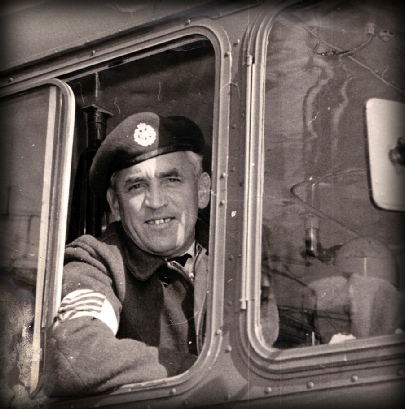 10 October 2017
From: Dawn Mallett
Ken Mallett
I regret to have to inform you of the passing of my father Kenneth Arthur Mallett, service number 4183840, who died on the 27th September 2017. Ken was born on 29th December 1937 and joined in the RAF Fire Service in 1957 after which he was stationed at Christmas Island during the nuclear weapons testing program. He later transferred to Defence Fire Services to be based at RAF Wattisham in Suffolk where he served until it stood down as an RAF Fighter Station in 1992.
No funeral arrangements have been made yet, but Dawn would like to hear from anyone who served with Ken. Her number is 07446360142, email dawnjmallett@gmail.com .
RIP Ken
-o0o-
1 September 2017
From: Ron Brown
Mem No 795 Robert "Dan" Gurney
I have been informed of the very sad news that Dan passed away on Thursday the 31st August 2017, He was a popular member of the RAF Fire Service and later transferred to Defence Fire Services to be based at RAF Lyneham. Dan was also a member of the Wootton Basseteers group who attended all repatriations of fallen comrades.
The funeral service will be held on Tuesday 26 September at 13:00 at St Phillips Church, Beechcroft Road, Swindon, followed by family only at the crematorium.
RIP Dan
-o0o-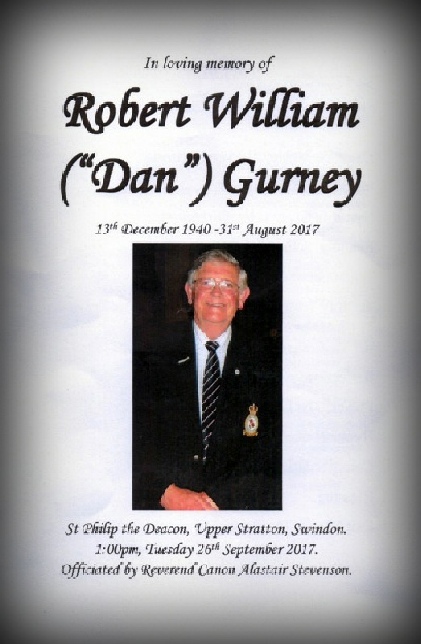 1 Aug 2017
From: Dennis McCann
Mem No 621 Michael Moncrief
I regret to have to inform you that I have just heard the sad news that WO retired Mick Moncrief died on Sunday 30th July 2017 after a long illness bravely borne.
I first met Mick in 1964 at RAF Northolt and we remained the best of friends ever since. We served in Gan together in the early 70's and saw each other regularly including the Association reunions when Mick and Mary were well enough to attend. Mick and I enjoyed doing a bit of Moonlighting together; driving heavy trucks for Mulberry stainless steel. He leaves behind his wife Mary and three children and grandchildren who will miss him greatly.
God Bless You Mick RIP.
Mick's daughter Jenny says that Mick died peacefully at Withybush Hospital aged 76 and will be sadly missed by all his family.
The funeral details are as follows:
The funeral service takes place on Tuesday,22nd August at Parc Gwyn Crematorium, Narberth, SA67 8UD, at 11.30am. Afterwards refreshments at Robeston Wathen Village Hall. Robeston Wathen.
There will be family flowers only with donations if desired made payable to either Pembrokeshire Cancer Support or Paul Sartori Foundation c/o Funeral Directors Messrs W and M Rossiter and Sons Ltd, Landsker House, 21 Station Road, Narberth, SA67 7DR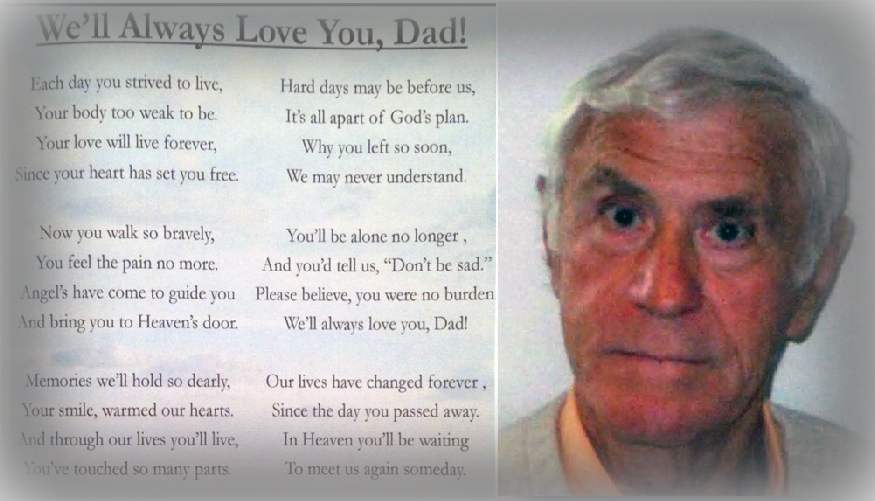 13 July 2017
From: Tam McCrorie
Brian "China" Maitland
I have been informed of the very sad news that Brian passed away on Friday the 18th June 2017 at home in Elgin after a short illness. He was a popular member of the RAF Fire Service having served over 22 years before retiring at KInloss where he continued to work on the airfield as a Bird Control Officer. Brian later became a bus driver and rose to the rank of Inspector on Stagecoach Buses based in Elgin.
RIP Brian
-o0o-
3 July 2017
From: Steve Bowden
Mem No 768 Dave Stevenson
I have been informed of the very sad news that Dave Stevenson passed away on Friday the 30th June 2017, aged 53. He was a popular member of the RAF Fire Service and he served at RAF St Mawgan, Coningsby, Saxa Vord, AFCENT and Ascension Island to name a few.
Funeral arrangements:
Dave's funeral service will take place at Lincoln Crematorium at 13:10 on Thursday 10 August. Family flowers only and no medals thank you.
There will be a chance to reflect over a beer at the Bull pub in Bracebridge, Lincoln.
RIP Dave
-o0o-
26 June 2017
From: Andrew Bell
John Beers
I am sorry to inform you of the passing of John Beers who died peacefully in hospital on Tuesday June 20th, aged 71 years. John was a well liked and highly respected member of the RAF Fire Service who served at Malta, Saxa Vord, Kinloss, Wildenrath and Gütersloh among others during his long career. His last posting was I/C RAF Newton Fire Section, and after leaving the service he worked for Draeger at Blythe, in his native North East England.
Funeral arrangements:
Friends please meet for a service at Whitley Bay Crematorium on Wednesday June 28th at 1.30pm. All welcome to The Hastings, Seaton Delaval afterwards. Family flowers only please, donations in lieu may be sent for Macmillan Cancer Support, C/o Melrose Funeral Services, 157-159 Astley Road, Seaton Delaval, NE25 0DL.
RIP John
-o0o-
16 February 2017
From: Dorothy Hansford, (wife of James Hansford Mem No 674)
Mem No 141 William John Wright (John)
I am sorry to inform you of the passing of John Wright who died suddenly on Monday 13 February.
John will be sadly missed but remembered always by his many friends and colleagues from happier times when serving at RAF Aldergrove in the late 1950's and early 1960's. Our thoughts and prayers are with his wife Marlene, family and friends.
May he Rest in Peace.
The Group from Aldergrove
-o0o-