15 June 2018
From: Tam McCrorie
Brian 'Mac' McCudden
Sadly I have just learned the news that Brian died in February of this year and was cremated. He was stationed at Bruggen and Kinloss among other places and lived at Rothes. Moray prior to his passing
RIP Brian
-o0o-
27 April 2018
From: Ian 'Ned' Kelly
Mem No 554 Gary O'Connor
Its with deepest regret that I have to inform you all that Gary o Connor passed away last night. He had a fall at home. They think he might have had a stroke while going up stairs.
Funeral details:
West Road Crematorium, Denton, Newcastle on Monday 14th May at 11.15am.
All welcome
-o0o-
24 April 2018
From: Dave Brown
Mem No 543 Dave McGreavy
Sorry to have to inform the Association of the death of Ex WO Dave McGreavy in Doncaster this morning at the age of 76.He had lived in Bawtry since his retirement from the RAF in 97. His tours of duty included Gibraltar, Brize and Gutersloh (Harriers); and ended with Trade Standards.
From Pat McGreavy:
The funeral arrangements have now been made. The funeral will take place on Friday 11th May at 2pm, at Bawtry Methodist Church, followed by burial in Bawtry Cemetary. Everyone is then asked to join us at the Crown Hotel in Bawtry. Family flowers only, but donations to cancer research, will be taken on the day or can be made with W.E.Pinder & Son, Bawtry, 01302710285, who will also help with any information needed. You can also reply on here or contact me directly on 01302 719510. Once again many thanks for all your kind words and thoughts. Daves passing has left a huge hole in our lives, but many many happy memories. Everyone welcome.
RIP Dave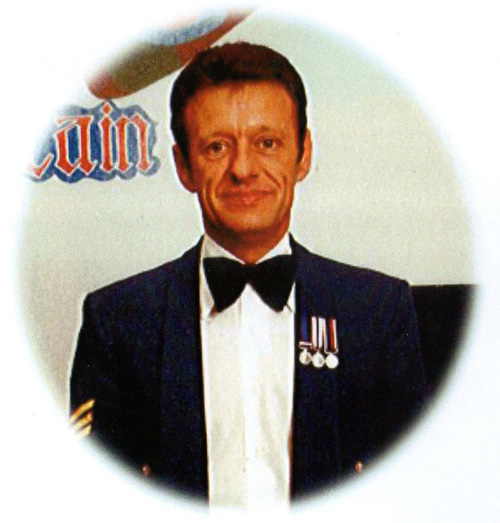 -o0o-
30 March 2018
From: Terry Millership
Mem No 994 Dave Adams
It's with a very heavy heart that I am writing this, I lost a very good friend and brother of the service this morning a 0021 hours, he got his orders to leave the group for a higher command, which he did with his head held high,
So l ask you to think of his family and friends that are going to miss his presence; Dave Adams God bless you and there will be someone awaiting for you with a brew and toast,
GOD BLESS YOU MY FRIEND AND CREW COMMANDER. SEE YOU WHEN MY TURN COMES.
Arthur Lynch wrote:
Dave Adams was a proper Fireman, a true Gentleman and a born leader of men. As a Cpl I served on Dave's crew at Wildenrath and when I got my third strip I am not ashamed to say I modelled myself on Dave and benefited greatly from all he thought me.
Funeral Arrangements:
Dave's Funeral service will be at St Mary's Catholic Church, Whitstable at 10am on Tuesday 24th April, then on to Barham Crematorium for 12 o'clock. After-service drinks are being arranged.
RIP Dave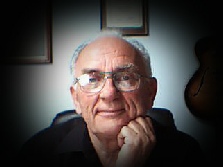 -o0o-
26 March 2018
From: Shaun Boland
Ian 'Tosh' Smedley
For my fellow RAF Crash Line Firemen:
It is with a heavy heart that I bring sad news.
Our fellow crew member, colleague and friend, Ian Smedley (Tosh) has passed away.
Stand down now Ian, your shift is over - God Bless
-o0o-
13 March 2018
From: Rob Moylan
Greame Matthew Brown
It is with great sadness that I must announce the passing of our fellow fire fighter Graeme Matthew Brown known as "Matt". Matt left the Service in November 2016 before going to work for G3 systems in Kabul, Afghanistan.
His family has requested that I release the following details for Matt's funeral.
Date: 23rd March 2018
Time: 1300hrs
Location: East Chapel, Brakespear Crematorium, Ruislip, HA4 7SJ.
Wake: Coach and Horses pub, Ickenham, UB10 8LJ
It is requested that current serving military personnel wear their No 1 uniform with Medals. This will have to be requested through respective Unit chains of command. Any ex serving personnel who are now serving with other uniformed Services are welcome to wear their respective uniforms as a mark of respect for Matt.
RIP Matt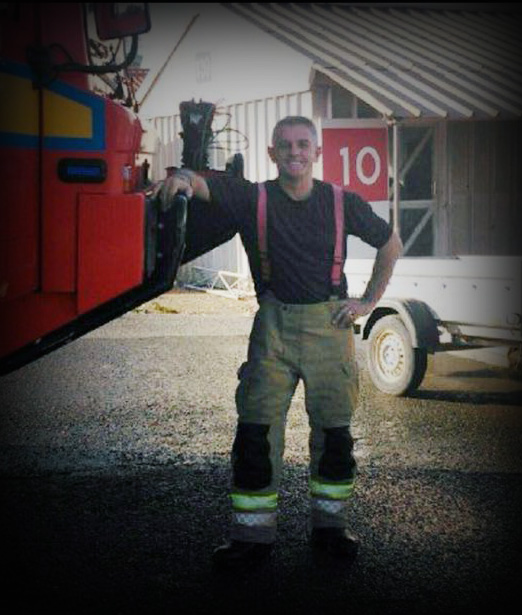 -o0o-
8 February 2018
From: Martin 'Taff' Harris
Bob Burns


It's with great sadness that we've received news that Bob Burns ex RAF Fire Service Flight Sergeant passed away following a fall on the 13th Feb. Bob was a well respected and much liked member of our trade, sentiments that are borne out with Archie Carter's words that follow:
'It is over 40 years since Bob was my boss at RAF St Athan, although we did meet a few times at association functions several years ago, so what can I have to say? That however, on reflection is the make of the man! 40 years on and yet to this day I still remember him with deep respect, admiration and gratitude. I know that without his calm guidance and aid I would most certainly not have had the career that I did and I'm sure that could be said by many. The world is most certainly a far poorer place for Bobs passing and I would like to pass my sincerest condolences and deepest sympathies to his family and friends who can be sure that there will be many like myself who will always remember him and feel a pride in having known him or served with him albeit far to briefly.
Rest in Peace Boss.'
Bob's Funeral Service will be at Grimsby Crematorium on 26th February 2018 at 11.40
RIP Bob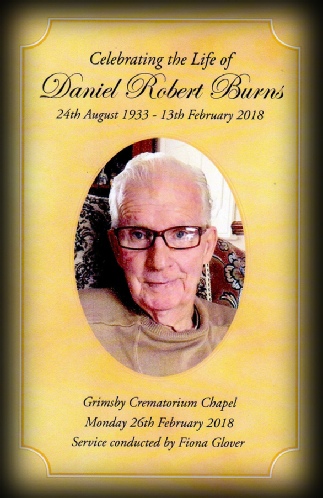 -o0o-
8 February 2018
From: Nigel Burgess
Gareth (Garry) Roberts
It's with great sadness that we've received news that Gareth (Garry) Roberts ex RAF Fire Service has sadly passed away on the 31st of Jan 2018 at the very young age of 54. He served for 11 years with RAF Fire Service from 1979 – 1990 being stationed at:
RAF West Drayton (79 – 81)
RAF Rudloe Manor (81-85)
RAF Buchan (85 – 86)
RAF Laarbruch (86 – 89)
and finally RAF St Mawgan 1989 when he was demobbed in May 1990.
Gareth will be lovingly remembered by his wife Annette Roberts and their three cherished daughters Natalie Amie Roberts, Kayleigh Roberts and Ashleigh Jayne Roberts.
Gareth was originally from Bushey but had lived in Risca South Wales since hi demob.
The Funeral Service will be at 14.30 ST Mary's Church RISCA then CROESYCEILIOG Crematorium for 16.00hrs 26 February.
RIP Garry
-o0o-
19 December 2017
From: Peter Fleming Junior
Mem No 346 Peter Fleming
I regret to have to inform you of the passing of my father Peter Fleming on 17 November 2017.
RIP Peter
-o0o-
1 November 2017
From: Brian James Deverill
Frank Deverill
It is with great sadness I must inform you that Sgt Frank Deverill (Retired) passed away peacefully following a short illness on 24th October 2017.
For those that wish to show their respects, his funeral will be held at Barham Crematorium, Canterbury Road, Barham, CT4 6QU at 1.20pm on Monday 13th November, followed by light refreshments at Age Concern (Sandwich), 19-21 Cattle Market, Sandwich, CT13 9AP.
RIP Frank
-o0o-
12 October 2017
From: Michael Menzies-Baird
Frank Jimmy Menzies BEM
I regret to have to inform you of the passing of my father Frank Menzies, service number V4004870, who died on the 3rd October 2017 aged 90. Frank was a career fireman who served from the early 1950's through to the 1970s. Whilst on active service in Cyprus he found himself in charge of RAF fire crews tackling a major incident at a Shell Oil fuel storage facility at Larnaca which had been attacked by saboteurs. The fire raged for eleven days during which Frank's courage, determination, and high standards of leadership and professionalism led to him being awarded the British Empire Medal for gallantry. Please read the citation here.
Frank's funeral will take place on 20th October at 1620 hrs. at Haltemprice Crematorium. Main Street. Hull. HU10 6NS.
RIP Frank
-o0o-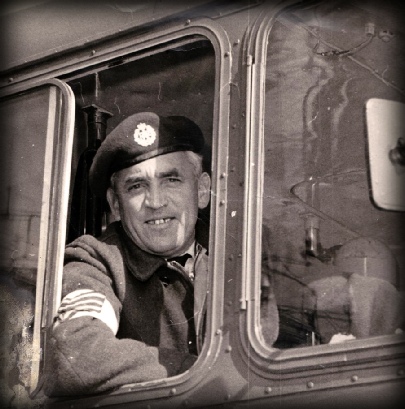 10 October 2017
From: Dawn Mallett
Ken Mallett
I regret to have to inform you of the passing of my father Kenneth Arthur Mallett, service number 4183840, who died on the 27th September 2017. Ken was born on 29th December 1937 and joined in the RAF Fire Service in 1957 after which he was stationed at Christmas Island during the nuclear weapons testing program. He later transferred to Defence Fire Services to be based at RAF Wattisham in Suffolk where he served until it stood down as an RAF Fighter Station in 1992.
No funeral arrangements have been made yet, but Dawn would like to hear from anyone who served with Ken. Her number is 07446360142, email dawnjmallett@gmail.com .
RIP Ken
-o0o-
1 September 2017
From: Ron Brown
Mem No 795 Robert "Dan" Gurney
I have been informed of the very sad news that Dan passed away on Thursday the 31st August 2017, He was a popular member of the RAF Fire Service and later transferred to Defence Fire Services to be based at RAF Lyneham. Dan was also a member of the Wootton Basseteers group who attended all repatriations of fallen comrades.
The funeral service will be held on Tuesday 26 September at 13:00 at St Phillips Church, Beechcroft Road, Swindon, followed by family only at the crematorium.
RIP Dan
-o0o-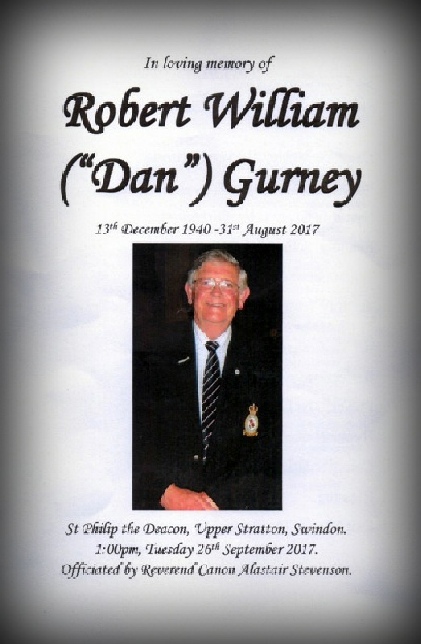 1 Aug 2017
From: Dennis McCann
Mem No 621 Michael Moncrief
I regret to have to inform you that I have just heard the sad news that WO retired Mick Moncrief died on Sunday 30th July 2017 after a long illness bravely borne.
I first met Mick in 1964 at RAF Northolt and we remained the best of friends ever since. We served in Gan together in the early 70's and saw each other regularly including the Association reunions when Mick and Mary were well enough to attend. Mick and I enjoyed doing a bit of Moonlighting together; driving heavy trucks for Mulberry stainless steel. He leaves behind his wife Mary and three children and grandchildren who will miss him greatly.
God Bless You Mick RIP.
Mick's daughter Jenny says that Mick died peacefully at Withybush Hospital aged 76 and will be sadly missed by all his family.
The funeral details are as follows:
The funeral service takes place on Tuesday,22nd August at Parc Gwyn Crematorium, Narberth, SA67 8UD, at 11.30am. Afterwards refreshments at Robeston Wathen Village Hall. Robeston Wathen.
There will be family flowers only with donations if desired made payable to either Pembrokeshire Cancer Support or Paul Sartori Foundation c/o Funeral Directors Messrs W and M Rossiter and Sons Ltd, Landsker House, 21 Station Road, Narberth, SA67 7DR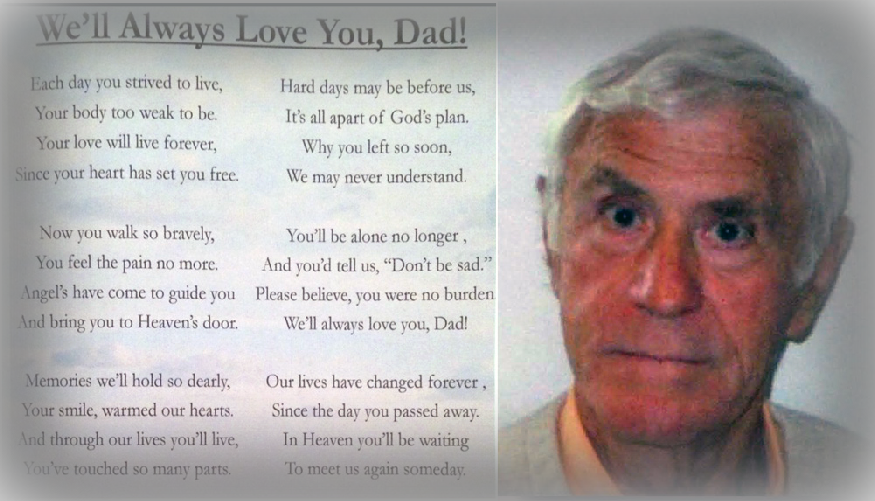 13 July 2017
From: Tam McCrorie
Brian "China" Maitland
I have been informed of the very sad news that Brian passed away on Friday the 18th June 2017 at home in Elgin after a short illness. He was a popular member of the RAF Fire Service having served over 22 years before retiring at KInloss where he continued to work on the airfield as a Bird Control Officer. Brian later became a bus driver and rose to the rank of Inspector on Stagecoach Buses based in Elgin.
RIP Brian
-o0o-
3 July 2017
From: Steve Bowden
Mem No 768 Dave Stevenson
I have been informed of the very sad news that Dave Stevenson passed away on Friday the 30th June 2017, aged 53. He was a popular member of the RAF Fire Service and he served at RAF St Mawgan, Coningsby, Saxa Vord, AFCENT and Ascension Island to name a few.
Funeral arrangements:
Dave's funeral service will take place at Lincoln Crematorium at 13:10 on Thursday 10 August. Family flowers only and no medals thank you.
There will be a chance to reflect over a beer at the Bull pub in Bracebridge, Lincoln.
RIP Dave
-o0o-
26 June 2017
From: Andrew Bell
John Beers
I am sorry to inform you of the passing of John Beers who died peacefully in hospital on Tuesday June 20th, aged 71 years. John was a well liked and highly respected member of the RAF Fire Service who served at Malta, Saxa Vord, Kinloss, Wildenrath and Gutersloh among others during his long career. His last posting was I/C RAF Newton Fire Section, and after leaving the service he worked for Draeger at Blythe, in his native North East England.
Funeral arrangements:
Friends please meet for a service at Whitley Bay Crematorium on Wednesday June 28th at 1.30pm. All welcome to The Hastings, Seaton Delaval afterwards. Family flowers only please, donations in lieu may be sent for Macmillan Cancer Support, C/o Melrose Funeral Services, 157-159 Astley Road, Seaton Delaval, NE25 0DL.
RIP John
-o0o-
16 February 2017
From: Dorothy Hansford, (wife of James Hansford Mem No 674)
Mem No 141 William John Wright (John)
I am sorry to inform you of the passing of John Wright who died suddenly on Monday 13 February.
John will be sadly missed but remembered always by his many friends and colleagues from happier times when serving at RAF Aldergrove in the late 1950's and early 1960's. Our thoughts and prayers are with his wife Marlene, family and friends.
May he Rest in Peace.
The Group from Aldergrove
-o0o-